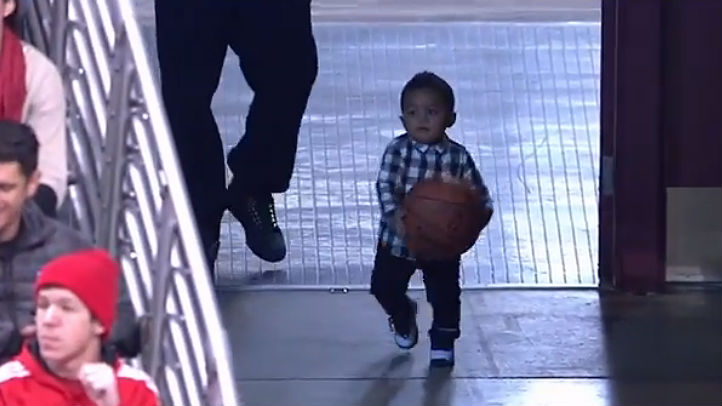 There won't be many occasions in his basketball career where Derrick Rose will be upstaged, but it happened on Sunday during the Bulls' blowout win over the New York Knicks at the United Center. Rose's son, affectionately known as "PJ" for Pooh Jr., made his national TV debut as cameras caught him walking through the Bulls tunnel at the United Center holding a basketball.
He even appeared to try and cross over the Bulls head of security who tried to intercept the toddler with his father just steps behind keeping an eye on him. Cameras caught D. Rose holding, bouncing and kissing his son who seemed more focused on watching the game than anything else.
It was definitely one of those "awww" moments that captured the joy of fatherhood that Derrick Rose often speaks so fondly of. As for PJ, well, it looks like there may be another hoops star in the Rose family.

Watch the adorable scene here.