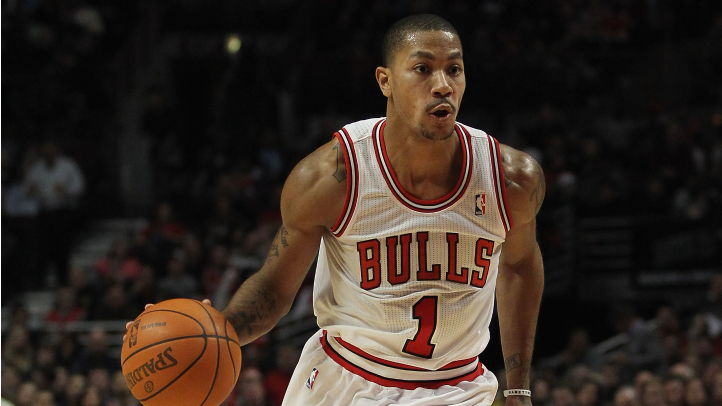 Michael Jordan saying he could pretty much beat anybody 1-on-1 got people talking on Tuesday. MJ rattled off a list of names of guys that he'd like to play in his prime which included current NBA superstars LeBron James, Kobe Bryant, Dwyane Wade and Carmelo Anthony.
On Wednesday, after the Bulls completed their fourth day of training camp, Derrick Rose was asked to give his thoughts on Jordan's comments.
"Basketball is a real competitive sport and for somebody like Michael Jordan and the foundation he left, and the legacy he left, the resume he has, come on man, he can say whatever he wants to say," Rose told CSN Chicago. "You're your own man. It's what you believe. It's not what anybody else believes about you. Everybody has their own opinions. For me, I just try to stay out of that and stay in my own lane and do my own thing."
D. Rose seemed to want to stay away from saying who would come out on top between himself and the greatest of all time, but when he did answer, he said that Jordan wouldn't have an easy go of it.
"I don't know. I'm a guy where if he was about to win the game, he for sure would be beat up after the game. It was going to be a hard-played game even if he was going to post me up the whole time or whatever. I was going to foul him the whole game."