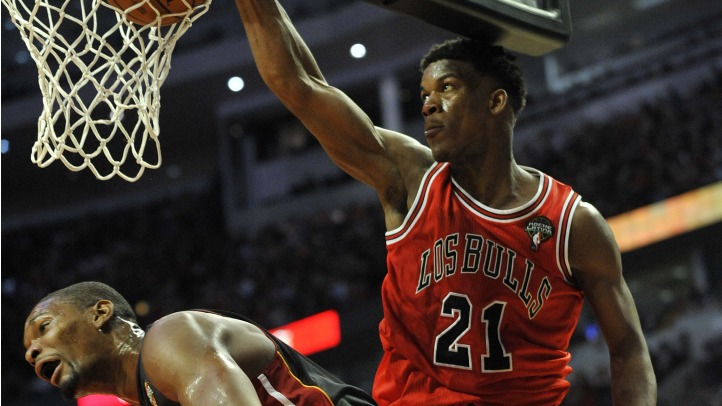 Wednesday night's streak-snapping victory over the Miami Heat was certainly the biggest win for the Chicago Bulls this season. Shorthanded, and with no one giving them a real chance to win, the Bulls went out and did something that 19 other teams hadn't been able to do since Feb. 3.
But in a league where you don't celebrate regular season wins too long because you have to move on to the next opponent, it almost feels as if the win over Miami and the fact that Derrick Rose could possibly sit out the entire year is what the Bulls' 2012-13 campaign will be remembered for.
Yes there are still 12 regular season games remaining plus the playoffs to look forward to, but short of D. Rose coming back to play, the book on the Bulls this year seems to have already been written.
That may or not seem fair to a squad who, for the most part, has overachieved and done remarkably well not only in the absence of their superstar, but dealing with a high number of injuries once again. However, stopping the Heat from breaking a 42-year-old NBA record is what this year's Bulls will most be remembered for.
2012-13 was considered a "lost" season, but Chicago somehow managed to accomplish more than many thought they would, and we found out that this Bulls squad is the embodiment of the spirit of toughness, grittiness and against all odds mentality that exists in this city.
Of course, we'll look back later and recognize the Bulls' many other achievements this season, but no matter what happens in the handful of regular season games left and in the playoffs, fans can and should be proud of all this team has done this year.
Follow Outside Shot on Twitter (@Outside_Shot) for more Bulls news and information.