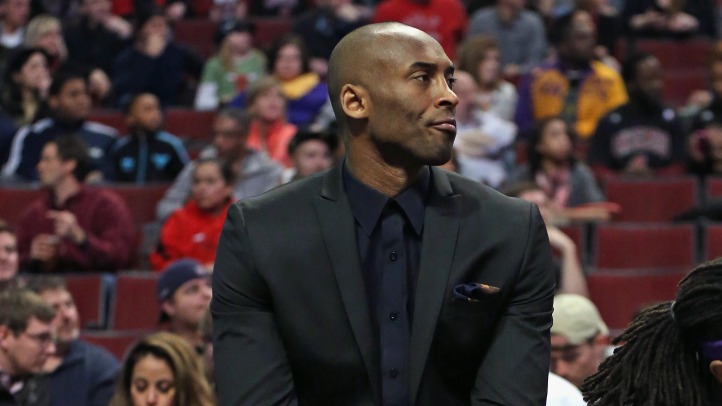 Los Angeles Lakers superstar Kobe Bryant has missed most of the 2013-14 NBA season due to an Achilles injury and now a fractured left knee which he suffered in a game against the Memphis Grizzlies in December.

Once considered to be one of the NBA's more durable players, Bryant's injuries have turned the future Hall of Famer into a spectator in LA, much like Derrick Rose in Chicago, who is missing his second consecutive season with a knee injury.
Bryant said that he would try and talk to D. Rose -- who took a few shots on the United Center floor pre-game -- while he was in Chicago and said that he knows the Bulls point guard is working hard to get himself back to playing basketball.
"We haven't had a chance to talk. I don't know if he's going to be here tonight or not. If he is, I'm sure I'll catch up with him at some point," Bryant told CSN Chicago. "There's really nothing much you can do about it. It is what it is. It's unfortunate but you have two options and one is to lay down and not do anything about it and the second is to get up and get to work. So I think the second one is more appealing to him, for sure."
And as for himself, Bryant said this latest injury setback in his career won't hamper his ability to come back and still be a high-level player in the league.
"Zero," Bryant said when asked if he had doubts on his ability to still be effective. "I did play the second half [against the Memphis Grizzlies] with a fractured leg and a torn Achilles and did pretty well, so I feel good about my chances."