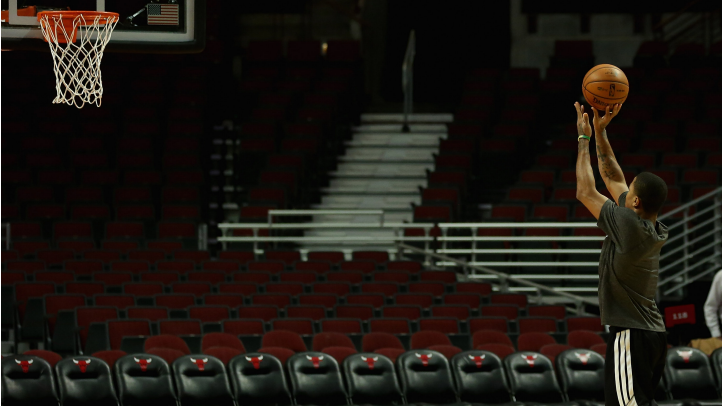 The Chicago Bulls will try and put the embarrassment of Wednesday night's 42-point loss at the hands of the Sacramento Kings behind them as they continue their West Coast swing while the comforts of the United Center are being used to host the Big 10 Tournament.

Chicago will once again be without Taj Gibson for the ninth game in a row as he continues to rehab from an MCL sprain, Kirk Hinrich will miss his sixth consecutive contest with a stress reaction in his right foot, Rip Hamilton will miss his eighth straight game with a back injury and remains in Chicago, and no, Derrick Rose won't play either.

According to a CSN Chicago report, the last opportunity for D. Rose to suit up, realistically speaking, would be next week's three-game home stand against the Denver Nuggets, Portland Trailblazers and the Indiana Pacers. If he doesn't play then, Bulls fans will be left reciting the age-old mantra of the Chicago Cubs: "Wait till next year."

It's not just a matter of Rose declaring that he's ready to go, it has to be a collective decision between himself, his team, the entire Bulls organization, Dr. Brian Cole and possibly other physicians, and even his sneaker company, Adidas.

With just 18-games left in the season, every day that passes that Derrick Rose doesn't play, increases the likelihood that he doesn't suit up at all this season.
Follow Outside Shot on Twitter (@Outside_Shot) for more Bulls news and information