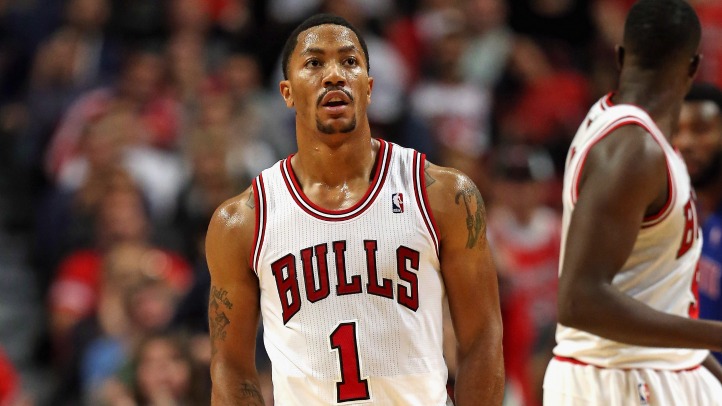 The Chicago Bulls have yet to take the court this preseason with their full complement of players, especially in the starting lineup. Derrick Rose, Joakim Noah and Jimmy Butler have all missed at least one game during their exhibition slate due to injury.

Off the bench, Kirk Hinrich suffered a concussion on Friday night and will miss his first game of the preseason after being ruled out of Monday night's contest against the Milwaukee Bucks along with Noah and Butler.
Teams usually rely on training camp and preseason games to get guys used to playing with one another and build chemistry. And even though the Bulls have yet to have an opportunity to do that, D. Rose thinks the Bulls will be fine come opening night against the Miami Heat.
"We should be fine," Rose told reporters after Monday's practice session. "The guys know their jobs. Jimmy – when he did play – his defense is what we need out of him. With Joakim, it's his energy; Kirk, he's going to bring a solid game as far as running the team and knocking down open shots. I think all the guys on the team know their roles, it's just we've got to get them out there."
Hinrich continues to go through the league-mandated battery of tests under the concussion protocol, while Noah continued to rehab his injured groin and Butler his knee. Although the Bulls have looked good so far with a spotless 5-0 record in the preseason, Rose thinks the team still has improvements that can be made, especially on the defensive side of the ball.
"I think we can become a better defensive team like we were in the past," said Rose. "I think all the guys that's working right now, they're putting their all into the defensive end. We just have to stay together and get our chemistry as close as we can. We're gelling out there and we're just focusing on the defensive end because offensively, I think we're going to be alright."