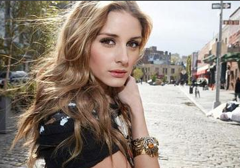 Derrick Rose has been wholly criticized for his stance on recruiting. The Chicago Bulls star has long maintained that his job is to simply play basketball and the front office's job is to assemble a roster that can compete for a championship.
As a result, Rose has been called selfish and his desire to win on something other than "his terms" has been questioned. But on Thursday, John Paxson stood behind Rose and supported his stance.
"I personally would not have been comfortable doing that as a player. That was me, so I respect and appreciate where Derrick is coming from," Paxson said on "The Waddle & Silvy Show."
"I would never tell a player, I don't think Jerry Reinsdorf or Gar [Forman] would tell a player, 'Look, you have to do this.' If a player wants to do it, great. If he doesn't, that's his choice."
Recruiting in the NBA has become a thing since Dwyane Wade admitted to speaking with LeBron James and Chris Bosh about coming together for the sake of winning championships, which they have. The Miami Heat have played in three straight NBA Finals and won the last two championships.
But Rose drew the ire of fans when James admitted that during his free agency period, he never received a phone call from the former MVP.
Derrick Rose has always said that the Bulls franchise and the City of Chicago being in a large market is enough to entice people to come and play here, and Paxson says that the point guards reputation around the league as a great basketball player and even better person is a selling point within itself.
"I know that Derrick has relationships with a lot of guys around the league. He spends his summers in L.A. working out with a lot of guys and I know he's got great relationships with people," he said.
"I do firmly believe that when you're around people you can sell yourself just being the person that you are, and we all know Derrick is a terrific young man. I don't see that as an impediment to us getting players here. I think at the end of the day people know who Derrick is and there are a lot of guys who would like to play with him."