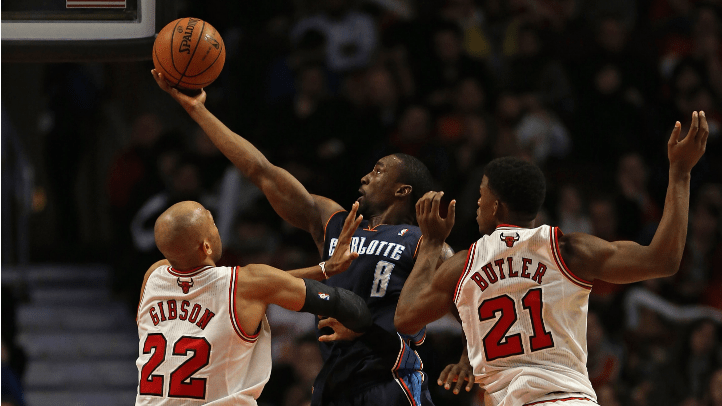 After bringing an end to the Indiana Pacers nine-game winning streak, the Chicago Bulls are looking to bring their own winning streak to five games as they host the Charlotte Bobcats Monday night at the United Center. The game against Charlotte marks Chicago's final home game -- where they have not lost -- in the month of November as they embark on a six-game road swing.
The Bulls have had great success over the Bobcats, holding them under 90 points in six of their last seven meetings, and in three of those matchups, Chicago has held Charlotte under 80 points.
But the Bulls aren't taking any opponents lightly, not even a team that they're 22-10 against all-time.
"The more we play, I think the better we're going to be," said Joakim Noah of the Bobcats after Monday morning's shootaround at the United Center. "We're playing against a tough team tonight. They're talented and competitive, so we've got to come with the right mindset."
"Everything," said Derrick Rose when asked what challenges the Bobcats present on the court. "Great guard play. I don't know if [Al] Jefferson is coming back to play, but he's a handful in the paint. But if he comes back, we have to make sure that we always surround him and make all of his shots tough."
After dealing with a bothersome hamstring injury, Rose had his best game of the season against the Pacers scoring 20 points and tying a career-high with six three-pointers. It may have finally been the breakout game that he said was coming and he attributes it all to his tireless work ethic.
"Work, man; it's just working. I'm not going to stop working," he said. "I'm going to keep shooting the ball. My confidence is going to keep growing. Like I said, I'm going to have games where I'm going to shoot great, I'm going to have games where I miss a majority of my shots, but that's not going to stop me from taking the shots I normally take."