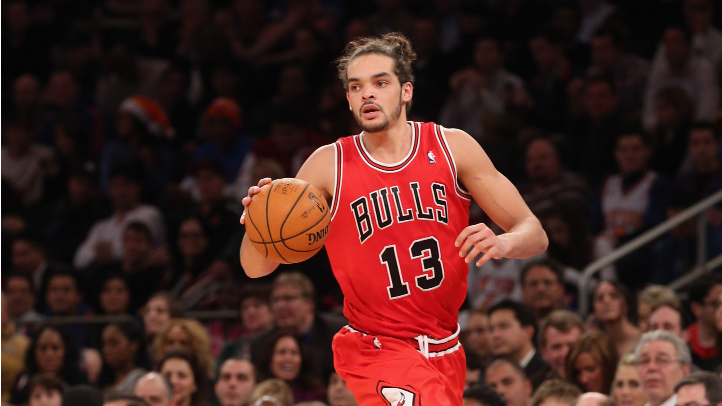 Joakim Noah has been one of the bright spots for the Bulls this season with his consistent play night in and night out. He's a strong candidate to make his first All-Star Game in February, which would give the team a representative in the mid season classic for the fourth consecutive year.

During a recent trip to Atlanta to play the Hawks -- a game which the Bulls lost, 92-75 -- Noah sat down with SLAMonline and talked about a number things including his own individual play, the current state of the team, and the excitement in Chicago when Derrick Rose finally makes his return to the court and what the rest of the team needs to do in order make things go as smoothly as possible for their superstar.

"We have to know that when D. Rose comes back, it's on us to elevate our games even more and help him out even more," said Noah. "It's definitely going to be crazy in Chicago [once Derrick does return]. Everybody's really excited about it. We're just not trying to not put any pressure on him and understand the thing that's most important is for him to be 100 percent when he comes back."

As for the prospects of making the Eastern Conference All-Star squad, Noah says he isn't too concerned about it. He just wants to keep his focus on the team and try to help the Bulls win as many games as possible.

"I think for me, I try not to think about it. If it happens it would be an unbelievable honor, but I think my mindset right now is just trying to help the team and if it happens, it would be great. But I try not to think about individual accolades. I think it affects the dynamic of the team."
Follow "Outside Shot" on Twitter (@Outside_Shot) for more Bulls news and information.