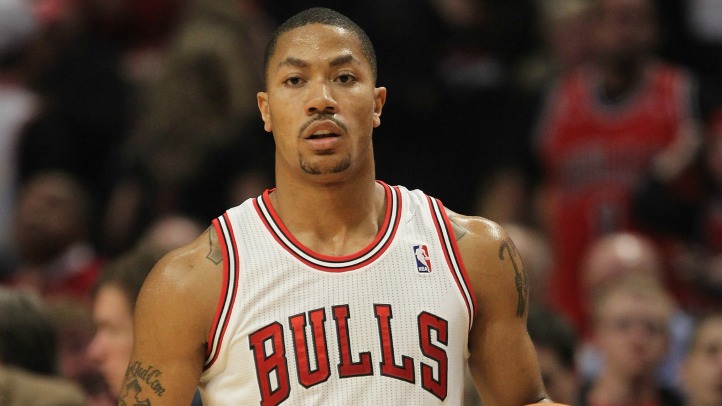 When talking about the Chicago Bulls and what they'll need to do in order to reestablish themselves as an elite NBA squad once Derrick Rose returns, most would agree the team badly needs to add a second superstar, primarily at the shooting guard spot.
Traditionally, the position has been the most exciting in basketball and it goes without saying that Michael Jordan revolutionized it. From there, guys like Kobe Bryant and Dwyane Wade followed in MJ's footsteps and continued to make it a "sexy" position, but the NBA in particular and the game of basketball as a whole, is changing.
While most people will agree that true centers are a dying breed and have been for quite some time, if you look around the league today -- and even broader at basketball at all levels -- you'll quickly discover that the superstar at the shooting guard spot is also going the way of the dinosaur.
With the exception of Wade and Bryant, there isn't a single "superstar" caliber shooting guard currently in the NBA. It gets even harder to find a player like that these days in either college basketball or high school.
Simeon's Jabari Parker, who was once considered the best prep player regardless of class and was recently usurped by Andrew Wiggins of Huntington Prep in West Virginia, are superstars at the high school level, but both are projected to be small forwards at the college and pro levels.
If you take a look at the top 100 pro prospects for the 2013 NBA Draft, while there are some very good shooting guards in that pool, there's none that you would consider to be a "superstar" or even "great" at the next level. The same goes if you looked back at the draft classes between 2004 and 2012, there isn't one player that fits inside either category.
The best players in basketball today play point guard (Derrick Rose, Chris Paul, Rajon Rondo), small forward (LeBron James, Kevin Durant, Carmelo Anthony) and power forward (Blake Griffin, Chris Bosh, Pau Gasol). That's the direction the game is going.
And as it relates to the Bulls, instead of trying to find an elite backcourt partner for D. Rose, perhaps they should ride the game's current trend and look for a second superstar at either the small forward or power forward positions.