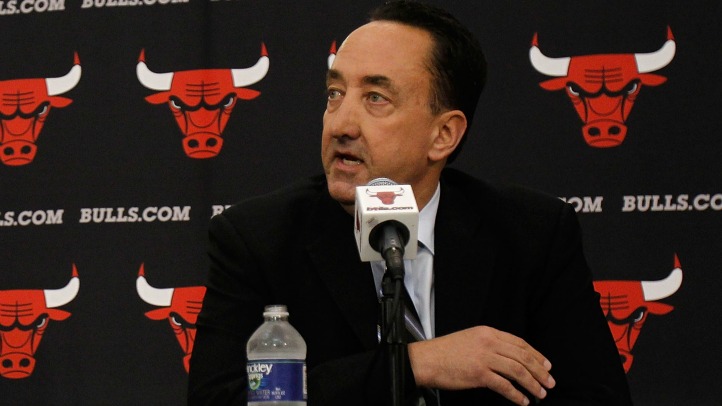 Last week, Derrick Rose accompanied the Bulls on a Florida road trip which took them through Orlando and Miami.

Having Rose travel with the team is a much more positive sign that he's getting closer to being back on the court, but when asked specifically where Rose is in his rehab process, the standard answer from the team is usually this: he's right on schedule.

General manager Gar Forman on Monday showed up at the Berto Center for practice -- a rarity -- and, of course, was asked for a status update on Rose. Forman's answer was of the standard "he's right on schedule" variety, but Forman insisted the team wasn't being coy with regard to Rose's health.

"We're not trying to be evasive. We just have stayed true to the process of taking things step by step, knowing we have to get him back to 100 percent," said Forman, according to the Chicago Tribune. "Once he's at 100 percent and cleared medically, he'll be ready to play. We're not going to skip steps. We're optimistic that he'll be back at some point this season."

Of course, Bulls fans don't want optimism that Rose will be back this season; they know that he'll be on the court again at some point. What they want is a date; something that no one has been able to provide with any certainty. So while it's clear that D. Rose is making progress, the team has chosen to maintain a pragmatic approach with his rehab before clearing him to play again.

"The communication between [management] and the medical staff has been very detailed and laid out specifically each step in the process," said Forman. "We revisit it all the time and make any adjustments if need be. From everything the medical staff said to our research, he'll be able to get back to 100 percent and play at a high level."

That's music to the ears of Bulls fans everywhere.
Follow "Outside Shot" on Twitter (
@Outside_Shot
) for more Bulls news and information.