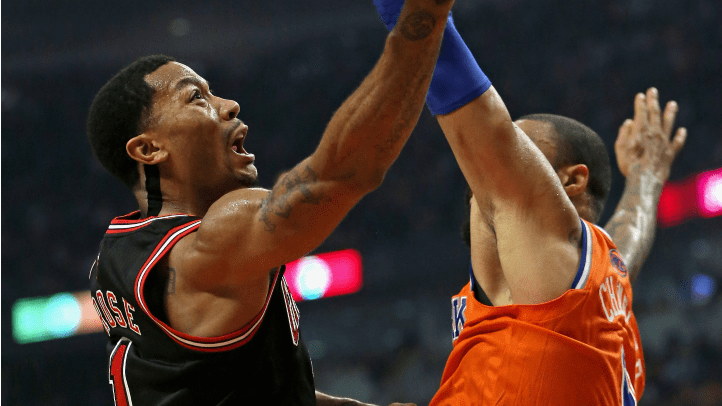 Throughout his career, Derrick Rose has made a number of big shots. But when it comes to the game of basketball, there's nothing like watching a player the caliber of D. Rose deliver a game-winning shot.
Remember the Christmas Day opener against Kobe Bryant and the Los Angeles Lakers at Staples Center in 2011? Or what about his game winner over Brandon Jennings and the Milwaukee Bucks at the Bradley Center in 2012?
Heck, you can go all the way back to his days at Simeon in the state championship game back in 2006. Each time Rose used his signature floater to bring his team to victory and you can add his exploits against the Knicks on Tuesday night to his resume.
It was a great moment for him and after all of the scrutiny he took for sitting out the 2012-13 season, it was all forgotten on Thursday night.

And the wait seemed well worth it.