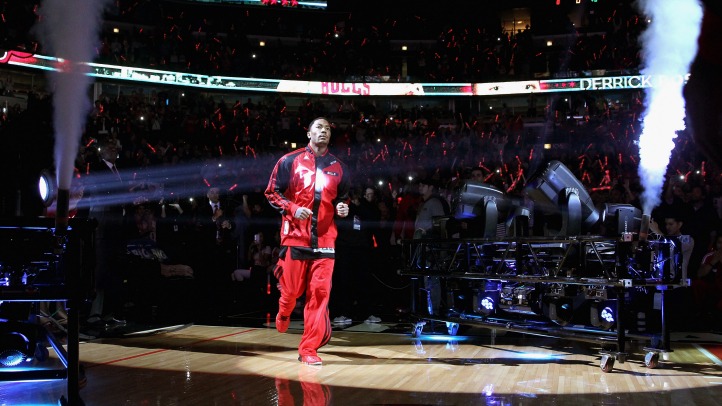 Derrick Rose played his last game of the 2013-14 season on Nov. 22 when he suffered a partial tear of the meniscus in his right knee. But his injury hasn't kept him from being one of the top vote getters in the Eastern Conference backcourt balloting for the 2014 NBA All-Star Game.
Rose currently sits third among all backcourt players with 299,950 votes. The Bulls star trails Dwyane Wade of the Miami Heat who leads with 565,455 votes, and Kyrie Irving of the Cleveland Cavaliers who has 524,000 votes.
Ironically enough, the injured D. Rose has more votes than many healthy players, such as Oklahoma City Thunder superstar Russell Westbrook (216,070 votes), the Houston Rockets' star James Harden (270,476 votes), and the San Antonio Spurs' point man, Tony Parker (158,329 votes).
As for other Bulls listed in All-Star voting, Joakim Noah currently is seventh with 101,308 votes, which puts him up two spots from when the first returns were released a few weeks ago.
The All-Star Game will be held on Feb. 16 in New Orleans.