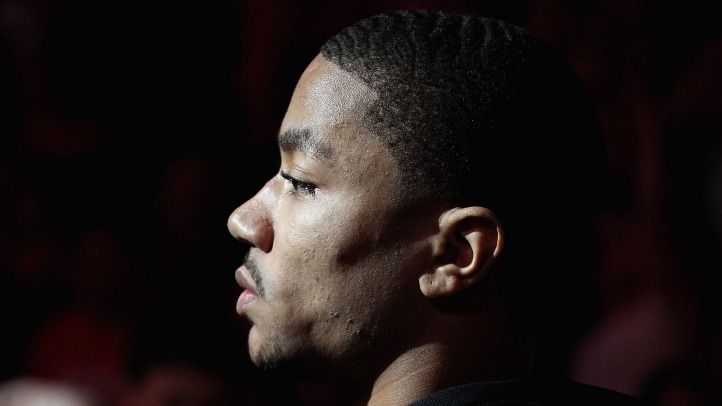 Saturday marks nine months in Bulls point guard Derrick Rose's rehabilitation from ACL surgery.

Expected rehab is eight to 12 months, so Rose is right on target.
Head coach Tom Thibodeau says Rose is taking the next step which is facing contact.

"He's doing what we call predictable contact," Thibs said Tuesday, explaining that it's contact the player knows is coming,

"He's handled that part great," the coach said.

Rose has also played a little bit of one on one at the Berto Center in addition to taking jump shots after practice concludes. The next step for the Bulls MVP is to take in a regular practice, but everyone from medical staff, coaches and Rose himself has to agree he's ready.

In the meantime, his teammates are trying to hold the fort with a 19-13 record atop the Central Division just four wins away from the NBA's leaders in the Eastern Conference.
"Right now we're trying to play the best basketball possible knowing that he is going to come back," said Joakim Noah.

The Bulls aren't looking over their shoulders at Rose's recovery. He accompanies them on road trips and is at practice every day, often doing everything his teammates are doing.

"We got to keep grinding out, keep getting these wins," Noah concluded. "We have to give him as much time as he needs to come back when he's 100 percent."