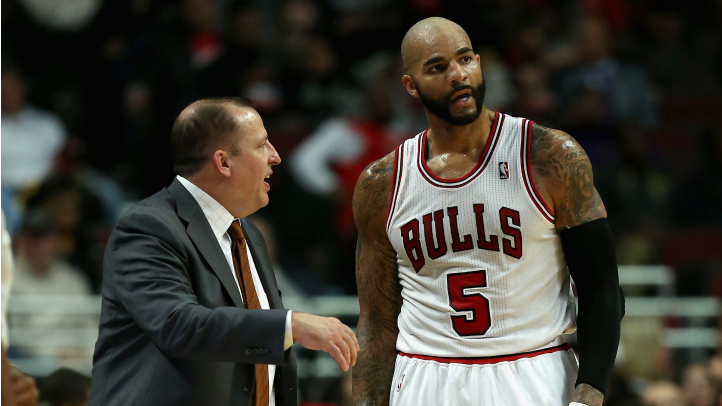 Carlos Boozer got his wish. He didn't sit on the bench and logged seven minutes of playing time in the fourth quarter of Monday night's 99-70 blowout loss to the Sacramento Kings.
Perhaps it was Tom Thibodeau's way of snidely one-upping his power forward, but after the game, Boozer insisted there was no bad blood between himself and the head coach.
"Me and Thibs, we're both on the same page," Boozer said. "We compete, we just want to win and I'm a competitor. Of course I want to be out there when the game is on the line. If you have a teammate that doesn't want to be out there, then he shouldn't be in the NBA. We're all competitors. We want to win. We all want to be out there and tonight, throw this one out of the window. Get ready for the next one.
"But Thibs understands. We've talked about it before and he wants to win. We want to win. It's only us. Nobody's coming to save us this year. We've got to do it with what we've got in the locker room. We're all aware of that and we'll be ready for the next one. It's a long grind of a season. We're in the hunt, trying to climb up a little bit. We have a chance to make a little progress."