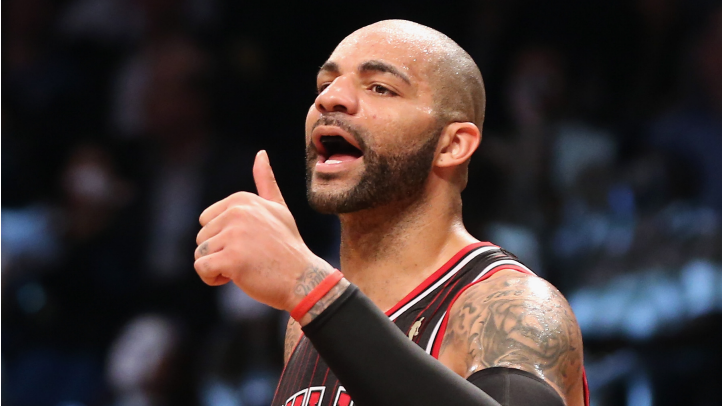 Carlos Boozer sat out Sunday's contest against the Lakers with a strained left calf, the second straight game he's missed due to this latest injury.

The power forward missed two games in January with the same ailment, but is hopeful he'll be able to play on Tuesday night at the United Center against the Atlanta Hawks.
"Hopefully Tuesday. It's gotten a lot better. Still a little tight in my calf, but getting better," Boozer told CSN Chicago. "[The Bulls' training staff] just think it needs a little bit more rest than the last couple times. That and I want to make sure it heals. I don't want it to be a recurring thing through the rest of the season, heading into the playoffs. I want to make sure I nip it in the bud now."
Boozer made headlines last week after complaining that he'd like more fourth quarter playing time. And even though Tom Thibodeau has been pleased with the play of Taj Gibson at the power forward spot, he's happy that Boozer is on the mend.
"I don't want to jump [to conclusions], but he's feeling better, so that's a good sign," the coach said.
Both Thibodeau and Boozer said the latest injury was a freak accident more than anything else, and because it is a recurring ailment now, the big man just wants to err on the side of caution.
"It's okay. It is what it is. It'll take care of itself," he said. "It'll get better and we still have a lot of season left, so I don't want to rush it and come back, and it gets hurt even worse. We'll heal it, get it right and then get ready for the rest of the way."