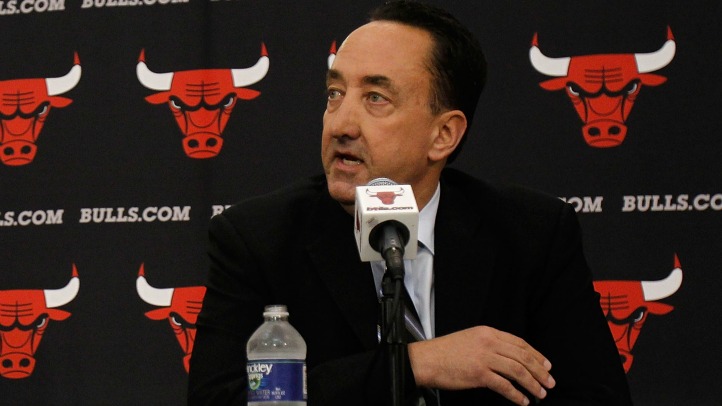 Before Joakim Noah took the heat off him with his emotional outburst, Carlos Boozer was the story of the day for the Chicago Bulls as he openly voiced his frustrations about his lack of playing time in fourth quarters of games.
Tom Thibodeau has chosen to close games with Taj Gibson on the floor and Boozer on the bench, eschewing offense for defense, especially in close contests.
But Boozer took his frustrations public after the team's Monday morning shootaround in Sacramento, telling reporters, "I think I should be out there."
He also said that Thibs is aware of his issue, adding, "He knows that. He's aware of that … I do want to be out there in the fourth quarter. Let's make that clear."
Bulls GM Gar Forman was asked about Boozer's comments at a "Hoops for Homework" event on Monday night and seemed none too pleased with the power forwards comments.
"I'm disappointed that Carlos didn't keep that in-house," Forman said to CSN Chicago. "I think we've seen Tom does a terrific job managing guys' roles, managing their minutes. In that situation, Taj has played very, very well."