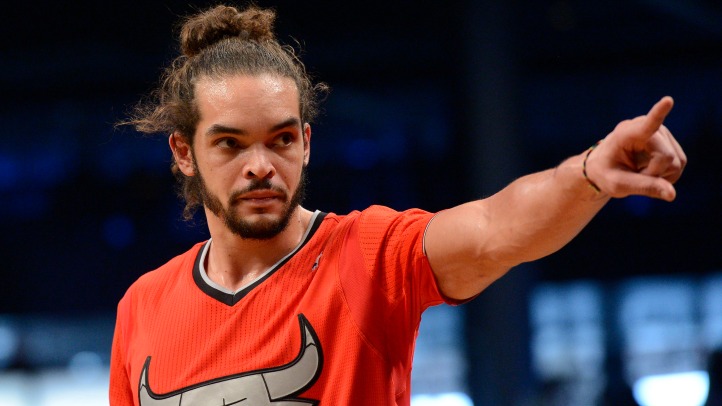 The Chicago Bulls and Brooklyn Nets kicked off the first of five Christmas Day games at the Barclays Center, and it was the Bulls who emerged victorious in a victory, 95-78.
Chicago got some semblance of their starting rotation back with Jimmy Butler and Kirk Hinrich both returning to the lineup for Tom Thibodeau. Hinrich had missed the Bulls last five games with a bad back, and Jimmy Butler's sprained ankle – which caused him to miss Saturday night's game at the United Center against Cleveland – was well enough to allow him to play.
Unfortunately, Luol Deng sat out his third consecutive game with the injury to his Achilles.
The game itself was relatively close affair in the first half as both teams seemed to trade baskets and neither could really separate themselves from the other. By halftime, the scored was 41-38 – advantage Chicago.
But the Bulls essentially put the game out of reach in the third quarter as they outscored the Nets 36-20in the frame, taking a commanding 77-58 lead while shooting 62 percent from the field. Adding to their strong quarter was their stifling defense that crippled Brooklyn's offensive attack, forcing the Nets into a 33 percent shooting quarter.
Taj Gibson led the Bulls offensively with 20 points off the bench. Jimmy Butler scored 15 points, Carlos Boozer contributed 14, Mike Dunleavy finished with 13 points and Joakim Noah scored 10 points and grabbed eight rebounds. DJ Augustin was also solid in a reserve role scoring 13 points and dishing five assits.
The win moved Chicago to 11-16 on the season as they win back-to-back games since their five-game winning streak back in November. The Bulls will now return to Chicago to prepare for the Dallas Mavericks at home on Saturday night.