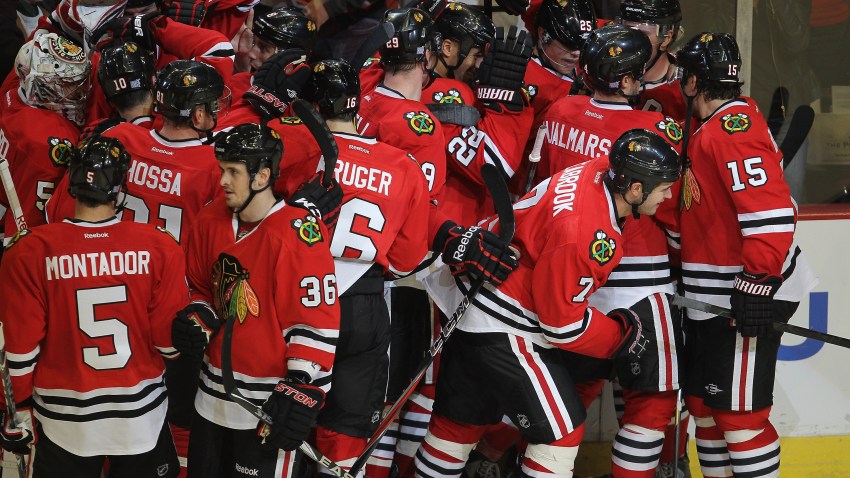 Let's get statistical baby!

20-5: Jonathan Toews's faceoff record on Monday against the Predators. That's simply ridiculous. Toews is also leading the league in faceoff percentage, and this will help his Selke campaign because it's one of the stats that voters pay too much attention to when it comes time to hand that bauble out.
7.5: We spend a lot of time on shooting-percentage here, but that's the mood I'm in. This is Patrick Sharp's, and would be the lowest of his career. He's averaging the same amount of shots, if not more that he usually does. With his 40 shots on the season, if he was hitting his career percentage on shots he's have five goals instead of three. If Sharp maintains his 3.9 shots per game average all year, and returns to his career shooting-percentage of 12.5, he'll dent the twine 38 times.
.164: Nick Leddy's Quality of Competition, which is highest on the team. Don't worry about what the actual number means, just know that Leddy and Keith are drawing the toughest assignments for the Hawks. Which doesn't make a whole lot of sense. The most solid defensive pairing the Hawks have is Brent Seabrook and Niklas Hjalmarsson, and they're drawing much of the easiest. It seems like an awful lot of a player in his first full season in the NHL to take on the best the opponents have to offer. We'll see how long this continues.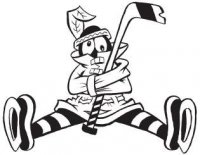 Sam Fels is the proprietor of The Committed Indian, an unofficial program for the Blackhawks. You may have seen him hocking the magazine outside the United Center at Gate 3. The program is also available for purchase online. Fels is a lifelong 'Hawks fan and he also writes for Second City Hockey .