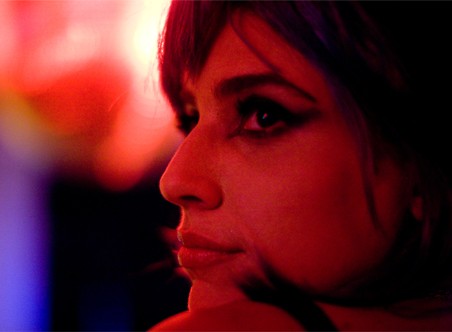 With the Chicago Blackhawks Convention over and the offseason in full swing, Madhouse Enforcer will be evaluating the performances of the 2013-14 Blackhawks. What did they do right? What did they do wrong? What can they improve upon for next season?
Today we once again take a look at one of the team's best forwards, with Patrick Kane taking his turn under the magnifying glass.
The Good:
Despite playing with a myriad of teammates who weren't exactly an ideal fit (Michal Handzus immediately comes to mind), Kane still managed to have an excellent regular season for Chicago, scoring 29 goals and dishing out 40 assists despite missing the final 13 games of the season after suffering a lower body injury against the St. Louis Blues.
Once the playoffs got started, Kane jumped back into the lineup against those Blues, and he ended up picking up right where he left off. He racked up 20 points in 19 playoff games, including a two-goal performance against the Los Angeles Kings in Game 6 of the Western Conference Final and scoring the series-clinching goal against the Minnesota Wild in the second round.
Those types of performances, as well as his ability to play well regardless of which teammates are lining up with him, speak to the kind of player that Kane is, and they contributed greatly to the sizable eight-year contract extension he inked earlier this month.
The Bad:
There really isn't a lot to criticize about Kane's game during the season, so we'll have to stick to minor gripes and quibbles. The only one that comes to mind is that he occasionally will get into a perfectionist mindset, trying to find the best possible passing lane instead of taking what's available to him. That attention to detail is great when he's trying to pick out a spot in the net to shoot at, but his occasional bouts with that spirit of trying to do too much could be worked on.
Best Game of 2013-14:
Linked up with Brandon Saad and Andrew Shaw, Kane had an incredible game when the Blackhawks won a 5-4 decision in double overtime over the Kings in Game 5 of the conference final. When all was said and done, he picked up four assists, including one on Handzus' game-winning goal in overtime that extended the series and sent it back to the west coast.
With linemates that provided grit (Shaw), defensive cover (Saad), and speed (Saad again), Kane was really in his element in this game, and if there's one bit of game film that Joel Quenneville needs to watch when evaluating where to put his players next season, it's this one.
Outlook for Next Season:
In that same vein, Quenneville is going to have an interesting decision to make when making up his lineup next year. Kane clearly can play with just about anyone, but there's something so tantalizing about linking him up with Saad that the coach will have a tough time passing it up.
The question then would be which center to put between the speedy duo. The most obvious choice is Brad Richards, who was signed by the Blackhawks presumably to serve as the team's second line center. Shaw could get another chance to prove that he deserves the spot, but his game is more suited to the third line, and he can jump up when necessary.
Whichever teammate Kane ends up with, he's going to continue to make them better at the game, and he will be a nuisance for teams to deal with for many years to come after signing his new deal.