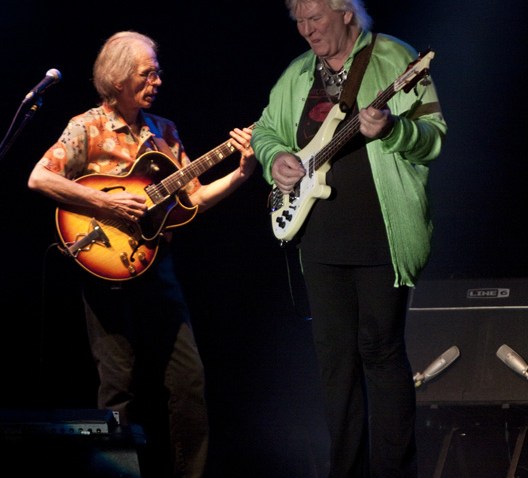 The Chicago Blackhawks are two weeks away from beginning their training camp at the University of Notre Dame, and we're finishing up our player evaluations from the 2013-14 season before they hit the ice again.
This edition will focus on the defensive side of things, as Brent Seabrook goes under the microscope.
The Good:
While defensive partner Duncan Keith stole a lot of headlines in his Norris Trophy-winning season for the Blackhawks, Seabrook had some really good numbers of his own. He ended up with just seven goals on the season, scoring on just 4.7% of his shots, but he did rack up an impressive 34 assists on the back end of things for the Hawks, proving that he is also a good puck-mover and not just a strong physical player.
Seabrook also had a really nice season when it came to possession of the puck, setting a new career high in Fenwick For Per 20 in the 2013-14 campaign. A lot of that had to do with his defensive partner, but Seabrook himself did have a really good year in the offensive area of the game. He suppressed shots both by positioning (although he was occasionally lacking in this area) and by shot blocking, as he racked up 142 blocked shots. He finished in second place on the team in that category, and his willingness to sacrifice his body was a big help to the team.
The Bad:
Seabrook had some off games during the season, falling out of position and pinching in at inopportune times for the Blackhawks, but his single worst moment of the season came during the playoffs after he drilled St. Louis Blues captain David Backes with a high hit along the boards. The hit ended up costing Seabrook three games, and while the Hawks did end up winning the series, they sorely missed Seabrook in those contests.
The hit did show a lack of judgment on his part, and while it's not a common occurrence for him, he has to show more discretion when using his physicality in important games.
Best Game of 2013-14:
There were plenty of games that Seabrook played well in last season, and while he may not have had a signature moment on par with his game-winning goal against the Boston Bruins in the 2013 Stanley Cup Final, he did have an excellent game in early December against the Florida Panthers.
In that game, Seabrook picked up a power play goal and the primary assist on Michal Handzus' late-second period goal to help the Blackhawks to a big 6-2 win. It was the perfect representation of the strong November and December that he had.
Outlook for 2014-15:
Despite being the subject of trade rumors throughout the offseason as the Blackhawks look to unload salary to make salary cap room, but in all likelihood he will still be a part of the team next season and remain with Keith on the top defensive pairing.
The big thing that Seabrook could be called upon to do is to take on more difficult defensive assignments in the coming year. If the team ends up trading Johnny Oduya, that second pairing with Niklas Hjalmarsson will likely get easier assignments with David Rundblad or Stephen Johns alongside him. That means more work for Seabrook and Keith, and it will be interesting to see how they handle the workload.