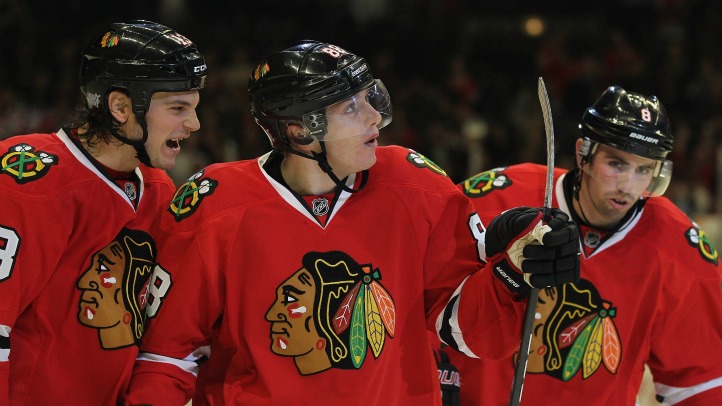 As a kid, whenever you play a game or are in a show or whatever you do, your mom always loves it, and your dad, while supportive (hopefully) would tell you how to make it better.

Thursday, most Blackhawks dads will be pointing out they should have played a better game and were lucky to escape with a second point.

But good job, son. Now learn.
The Hawks didn't have to be at their best to beat the still coming-together lean-to that is the Florida Panthers. They decided to see how far from their best they could be without losing, as this was just a wonky effort.

The ice was bad, so was the passing and some of the decisions. Whereas the Hawks played well on Monday -- but Corey Crawford's worst game made that ickier than it needed to be -- here they weren't very good. Still, Crow was on top of his game to bail them out. I guess these things even out.
Thoughts:
The Hawks took some funny angles to pucks. Patrick Sharp let a player get away from him by not getting "above" him on the backcheck (above meaning closer to his own goal than his opponent). This led to a break that the Cats converted. Bryan Bickell made the breakout for the second too easy, and Sean O'Donnell went on walkabout in his own zone, leaving Brent Seabrook with two men to deal with, one of them being Ed Jovanovski to tip it in.

Coach Joel Quenneville won't get a practice to address this for Friday's game against Tampa, but expect it to be the major subject of the morning skate on Sunday before Vancouver.
-Nick Leddy had his best game, a +11 in CORSI and pushing the play, and it's no coincidence that it came while playing with Sean O'Donnell. Because of that, Leddy knows there's always someone who's got him covered when he plays his natural offensive game, not panicked that Duncan Keith is as deep as he is and the red carpet is being rolled out to the Hawks zone. Learn Q, learn.
-On the other end of the spectrum, Brent Seabrook and Niklas Hjalmarsson continue to have issues, specifically that they move at more an ocean-liner pace than swiftboat. When pressured, their passes have to be so precise, or they just opt for rushed clearances that don't maintain possession. This would be cured by reuniting Keith when he's healthy with Seabrook, and Hammer with Leddy. But I've been shouting that since camp, and it's beginning to feel like shouting at the rain.
-How the Hawks are only credited with three giveaways is a Loch Ness Monster like mystery.
-The budding understanding between Toews and Brunette is making me giddy.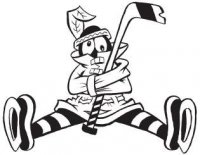 Sam Fels is the proprietor of The Committed Indian, an unofficial program for the Blackhawks. You may have seen him hocking the magazine outside the United Center at Gate 3. The program is also available for purchase online. Fels is a lifelong 'Hawks fan and he also writes for Second City Hockey .