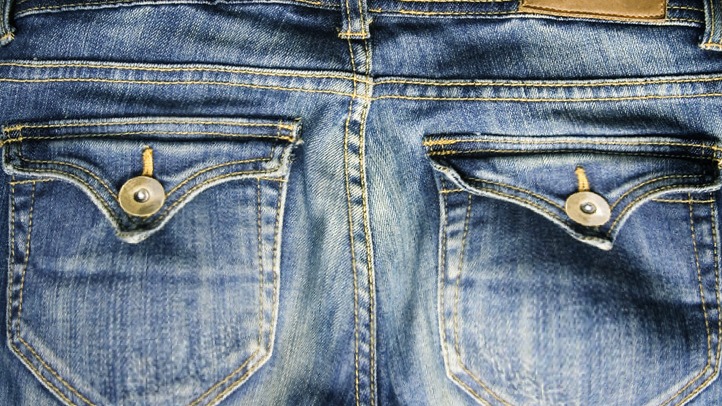 The Chicago Blackhawks on Saturday night played their 41st game of the season, and even though they ended up dropping a 6-5 shootout decision to the St. Louis Blues, they still wrapped up the first half of their Stanley Cup defense with a great record on the year.
Currently, the Blackhawks sit at 27-7-7, and their 61 points are tied for the league lead with the Anaheim Ducks. The Hawks have only lost twice in regulation on home ice, but in shootouts and overtimes, they have dropped five decisions at the United Center.
More importantly, the Blackhawks are four points ahead of the Blues despite Saturday's loss, but St. Louis does have three games in hand at the moment.
With that in mind, we'll kick off our look at the first half of the Hawks' season by grading out how they are doing in five key areas: offense, defense, power play, penalty killing, and goaltending.
Offense: A
The Blackhawks have scored 153 goals so far this season, and they are scoring an average of 3.73 goals per game, which is nearly a quarter of a goal per game better than the second place Blues in that category.
Perhaps more impressive than that number is the fact that the Blackhawks have scored five goals or more in 17 of their 41 games. That is very nearly half of the games they have played this season, and even more remarkable is the fact that the Hawks only pulled off the feat once in their first nine games of the year. That means that in their last 32 games, the Hawks have scored five or more goals 16 times, a simply mind-boggling run of offensive success.
So how have the Blackhawks done it? For starters, they have gotten ridiculous production out of their top line as of late. Patrick Sharp has done a fantastic job as a goal scorer on that line, with Marian Hossa and Jonathan Toews both picking up a slew of assists on stretch passes to the 32-year old forward.
Oh, and there's that Patrick Kane fellow, who has picked up at least a point in 25 of his last 26 games, and is second in the NHL in scoring behind only Sidney Crosby of the Penguins. Kane already has 23 goals (third in the NHL) and 30 assists on the year, and is threatening to become the first American to win the NHL's scoring title.
Defense: B
Over the past few seasons, the Blackhawks have been a team that has emphasized good discipline and shot prevention by utilizing an aggressive style of defensive hockey, and this season they are fulfilling those requirements on a nearly nightly basis.
In a repeat of last year, the burden is being carried by just about every Blackhawk blue liner. Duncan Keith and Brent Seabrook are excelling together once again, and Niklas Hjalmarsson and Johnny Oduya are both doing a great job of handling the tough assignments that Joel Quenneville gives them. Finally, Nick Leddy has also embraced his role as a third line defenseman on a much more consistent basis this year, making way fewer mistakes and often being the one to start the rush out of the zone after a successful defensive stand.
In addition to the Hawks' blue line success, the team has continued to emphasize back-checking by their forwards with great results. Guys like Toews are always going to fall into that category, but the way that Brandon Saad has bought into that team philosophy has been a sight to see, and his penalty killing time that he's been getting is reflective of that ability.
Power Play: B+
After struggling for all of last season and playoffs, the Blackhawks' power play has taken a quantum leap forward this season, going from one of the worst in the league to become one of the league's best man-advantage units.
Some of the reason for this improved success is simply better execution by the guys on the ice. Andrew Shaw has been a menace in front of the net, and guys like Sharp and Keith are taking advantage of the screens he sets by peppering goaltenders with shots from the point.
In addition to that, the Hawks have also gotten some big contributions from their second unit as well. Leddy has played a big part in that, showing his chops as an effective power play quarterback with a preternatural feel for when to shoot the puck and when to pass it.
Penalty Killing: D+
For all the sunshine and rainbows that surround most of the areas of the Blackhawks' game, the penalty killing unit is like the ugly stepchild who gets locked in the closet and is only talked about in hushed tones.
That's because the Hawks are only killing off 76% of their penalties, good for 28th in the NHL behind stalwart defenses like the Edmonton Oilers and Ottawa Senators, among others.
So what exactly has gone wrong for this group? For starters, the loss of Michael Frolik left Chicago without a definitive partner for Marcus Kruger, and the team is still rotating through forwards to try to replace Frolik on that line. Saad has shown glimpses of brilliance in that area, as has Ben Smith, but nobody seems to have quite the same chemistry with Kruger.
Another part of the problem has been simple bad luck. The Blackhawks' defensemen are doing everything in their power to get in front of the puck, but lots of shots are deflecting off of them and beating the Hawks' goaltenders. Some have said that the blue liners need to more fully commit to the blocks, but that takes them out of the play for a longer stretch if a shot doesn't come, so a balance has to be struck at some point when executing these blocks.
Goaltending: B
Three different goaltenders have started games for the Blackhawks this season, but only two of them have really had a positive impact of any kind.
The first is Corey Crawford, who has really lived up to the big contract extension he signed in the offseason with a nice start to the campaign. He has a save percentage of .907%, and his 17-6-3 record is a great mark for the veteran keeper.
Antti Raanta has also done a fantastic job in relief of Crawford since he went down with a lower body injury. Raanta has a 2.38 GAA, a 9-1-3 record in 14 games played, and has a .906 save percentage.
The weak link in this group is Nikolai Khabibulin, who is still struggling with a lower body injury that could be potentially season-ending. In his four appearances for the Hawks, Khabibulin had a goals against average of over five and a save percentage of just .811%.
To counteract the depth issues the team was having in the crease, the team traded for Jason Labarbera, and it will be interesting to see whether he'll remain the back-up when Crawford returns, or if Raanta has earned himself a permanent spot on the NHL roster.