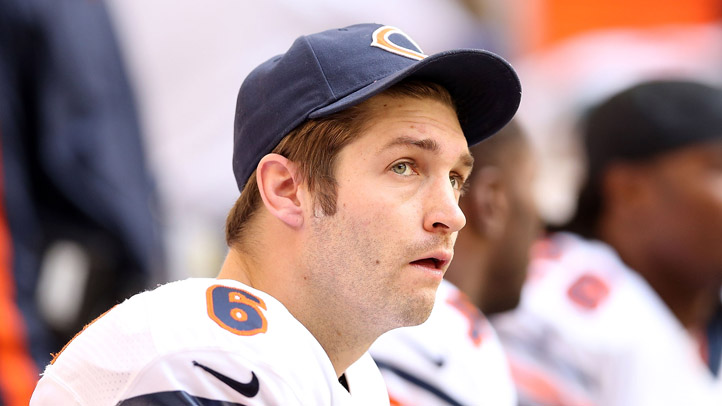 How appropriate it was that one Bears player was playing with a new Christmas toy in the locker room Wednesday: a remote control helicopter.

The team may be in the air on the way home from Detroit on Sunday while the Green Bay Packers and the Minnesota Vikings battle.

"Hopefully by the time we land we have good news," acknowledged Bears Center Roberto Garza.

The Bears kept their playoff hopes alive by beating the Arizona Cardinals 28-13 on Sunday. To earn a wild-card spot, they need to win at Detroit in their regular-season finale and have the Packers beat the Vikings.

The team doesn't usually have inflight Direct TV so they don't expect to be able to watch the Packers and Vikings 3:25 CST start. A few weeks ago, however, pilots did get the radio call of a conference game inflight so the Bears could listen in on the way home.

By the time the Bears land in Chicago on Sunday night they'll know their fate. Unless they lose in Detroit, that is.