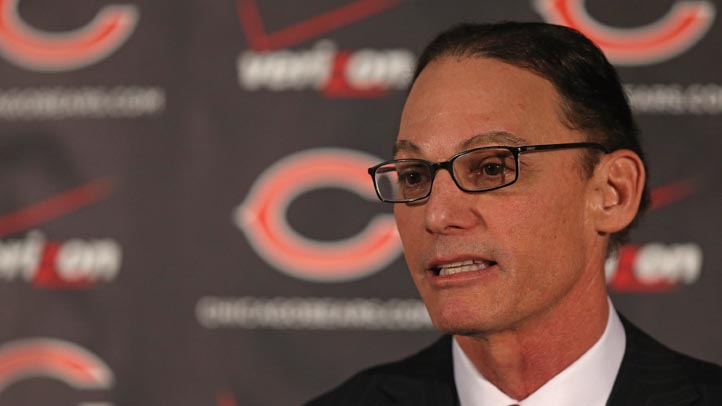 If there's been one consistent theme among the Bears acquistions, it's been risky. Players with arrest records and suspensions have been signed by the team.

Will Marc Trestman be able to handle them?
First-round draft pick Kyle Long had a DUI and served a stint in rehab. Newly-signed D.J. Williams has had two DUIs and was suspended by the league for substance abuse. Seventh-round draft pick Marquess Wilson quit his team halfway through his final year in college, and this is just among the new Bears.
The returning players also have had their problems. Brandon Marshall showed maturity during his time in Chicago, but has dealt with mental illness and scrapes with the law throughout his NFL career. Both Evan Rodriguez and J'Marcus Webb were arrested, and then exonerated in the off-season.
Troubled players can be a coach's nightmare. Some will struggle with knowing when to stick by his player and when it's time to cut ties. Does the player need rehabilitation, or will his presence on the team cause more problems than he's worth?
Though Trestman has not been a head coach in the NFL in the past, he has been in charge of a Canadian Football League team. What did he do when confronted with off-the-field problems in the past?
Dwight Anderson signed with Montreal as a high-profile free agent in 2011. His first season went really badly. Anderson didn't get along with Trestman or his teammates, reportedly spit on an opponent, and was fined for eye-gouging. Though the CFL rules are different, they don't allow eye-gouging. Trestman benched him at the end of the year.
Trestman stuck with Anderson the next season, even when every CFL observer though he was headed out of town. Trestman helped Anderson gel with his team. Anderson finished the season as an All-Star.

Yahoo! Sports Canada's Andrew Bucholtz said he was impressed with how Trestman handled Anderson.
"Just about every team quickly jettisons players being that problematic regardless of their talent, but the Alouettes found a way to work with a talented player like Anderson, get him back to the team's goals and turn him into an asset rather than a problem," Bucholtz said. "I wouldn't be surprised to see Trestman adopt a similar approach in Chicago."
If Anderson had pulled similar stunts in the NFL, we would all want to see him cut. Trestman has talked about wanting to help each of his players to reach his potential. This means sticking by them.
Copyright FREEL - NBC Local Media