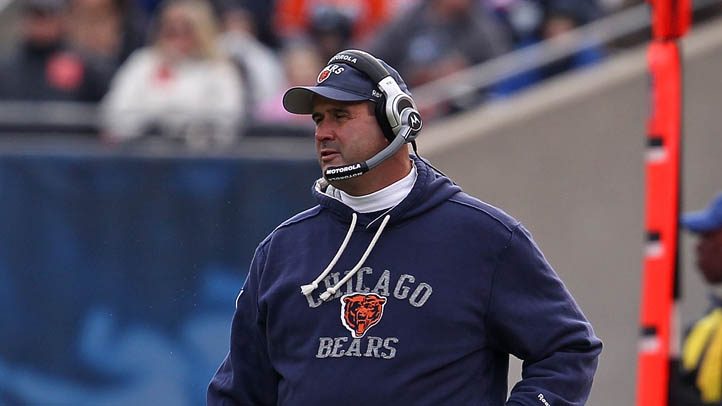 Under new Head Coach Marc Trestman, we knew Bears Defensive Coordinator Rod Marinelli wouldn't be returning to the team.

Late Thursday, the Bears announced the departure of seven other coaches.

Mike Tice, Bob Babich, Jeremy Bates, Mike DeBord, Darryl Drake, Tim Holt and Tim Spencer won't be returning to the club's coaching staff for the 2013 season, team spokesman Mike Corbo said.

Offensive Coordinator Tice came to the team just a year ago. He'd never been an OC but was the offensive assistant with the Minnesota Vikings before being named head coach. He also served time as a position coach with the Jacksonville Jaguars.

The Bears announced Wednesday night that Aaron Kromer had been hired as the offensive coordinator and Joe DeCamillis for special teams. The pair was introduced during a Thursday press conference.