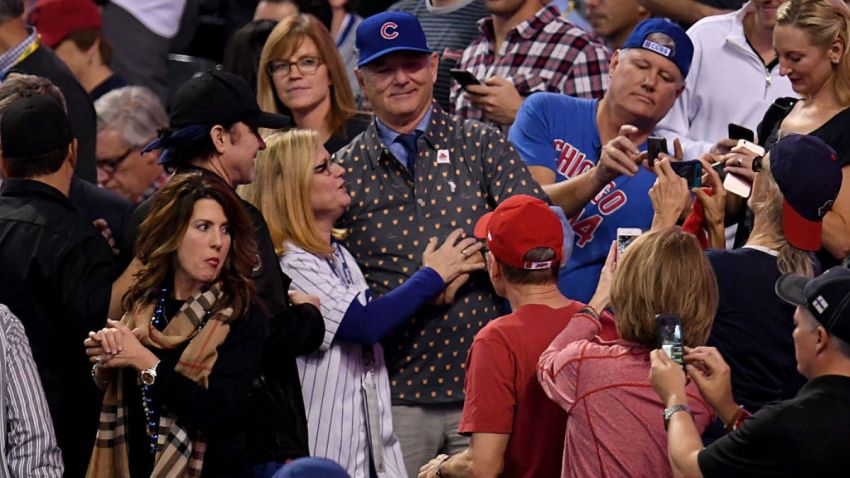 It appears it the Cubs and Indians aren't the only ones battling it out in the final game of the World Series in Cleveland Wednesday night -- so is Bill Murray.
Murray is seen in a photo having what appears to be an interesting conversation with a man in a red shirt and red hat.
The photo from the game was initially captioned by Getty Images and the Associated Press as Murray talking to Charlie Sheen, but it remained unclear who the person actually was. Both photo groups later corrected the caption to remove Sheen's name.
Sheen tweeted earlier in the day that he was heading to Ohio as fictional Indians pitcher Rick "Wild Thing" Vaughn from the 1989 sports comedy "Major League" and Murray, arguably the Cubs' biggest and most notable fan, has been to nearly every game of the series so far.
Judging by Murray's face, it didn't appear the conversation was all that pleasant. There have been no photos of the conversation showing Sheen's face, however.
Standing next to Murray appeared to be fellow celebrity Cubs fans John Cusack and Bonnie Hunt.