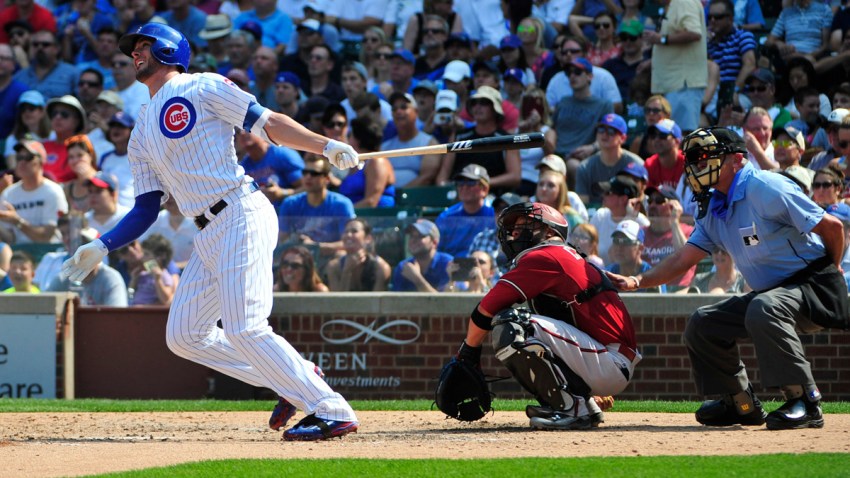 Kris Bryant helped the Chicago Cubs to a sweet victory against the Arizona Diamondbacks Sunday when he smashed the record for longest hit in the MLB this season.
The third baseman hit a ball an estimated 495 feet in an epic home run at Wrigley Field, according to the Chicago Cubs. The hit marked Bryant's 23rd home run of the year.
Bro. pic.twitter.com/PAnUQcEgff — Chicago Cubs (@Cubs) September 6, 2015
The incredible hit also launched Bryant into Cubs rookie history as he now ties the team's franchise mark for RBIs by a rookie. Bryant's 81 RBIs match Billy Williams (1961) and Geovany Soto (2008).
The Cubs beat the Diamondbacks 6-4 to complete a three-game sweep.