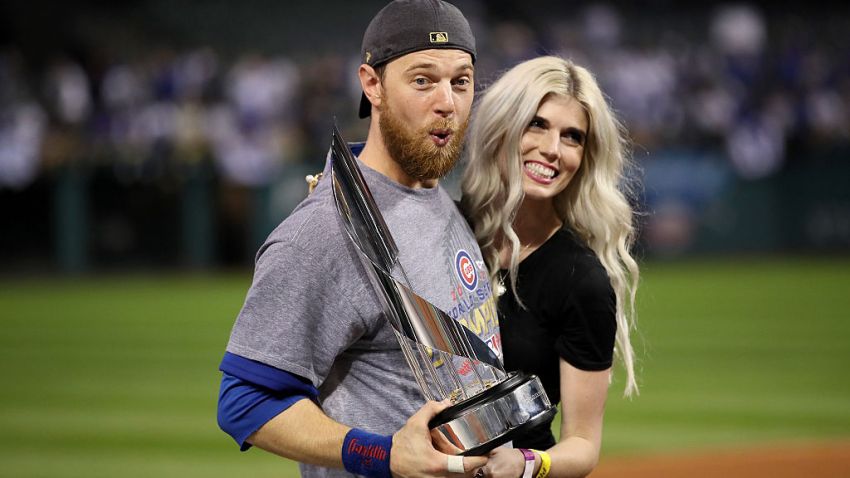 Chicago Cubs star Ben Zobrist won World Series MVP honors thanks to his incredible performance in the Fall Classic, but his wife came very close to missing the biggest moment of her husband's career.
With the Cubs and Indians tied at 6-6 in the 10th inning, Julianna Zobrist found herself scrambling to get back to her seat after taking the couple's children into a drier area of the stadium during a rain delay. When she realized the game had started back up, she bolted up the stairs and ran back toward the field, as relayed to Tampa Bay Times scribe Marc Topkin:
"All of a sudden, I hear people cheering and I realize (Anthony) Rizzo is up to bat and I'm thinking, oh my word I'm about to miss Ben's at-bat. I handed Blaise off to my assistant. I had taken my shoes off so I'm racing through the tunnel, up the stairs and through the concourse barefoot carrying my 6-inch heels.
"So I get to the top of the stairs by my section. He takes a couple pitches and, I kid you not, he looks straight at me and I shake my head, yes. And he shakes his head, yes.
"And the rest is history. Literally, the rest is history."
The rest is indeed history, as Zobrist drove in the go-ahead run and keyed a two-run rally that carried the Cubs to their first World Series title in 108 years.