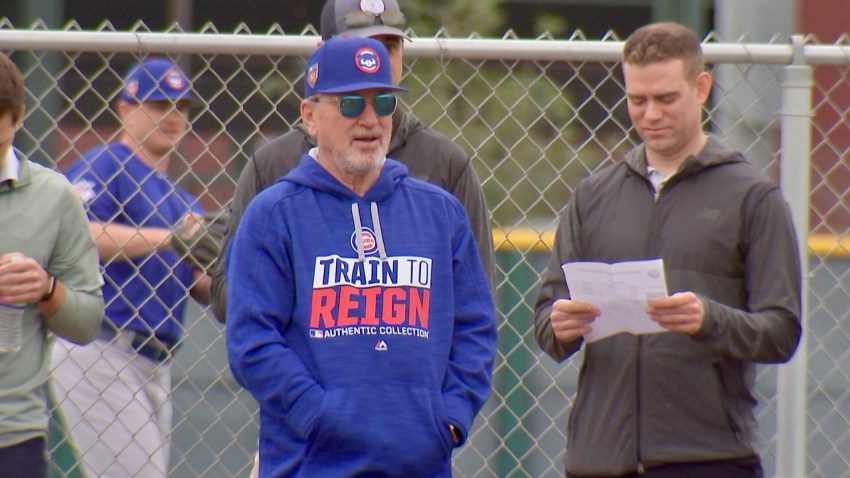 Chicago Cubs manager Joe Maddon is heading into the final season of his contract, but don't expect him to ink an extension any time soon.
On Monday, Cubs President Theo Epstein announced that he has informed Maddon and his agent Alan Nero that the team will not offer him a contract extension this winter, and that the Cubs will re-evaluate his contract situation during the 2019 season.
Maddon, who signed a five-year deal with the Cubs prior to the 2015 season, has led the Cubs to the playoffs in four straight seasons, and won the 2016 World Series.
"We're not running away from Joe in the least bit, but given that we all have things we're working on to get more out of this team and to be one game better than we were last year, this is the appropriate move," Epstein told reporters.
Nero told 670 the Score's Bruce Levine that Maddon is "fine" with playing out the final season of his contract without an extension, and that he had a great conversation with Epstein about the situation.
Maddon is set to make $6 million next season, making him one of the highest paid managers in baseball. He is also the oldest manager in the game, as he will be 65 years old when the 2019 campaign begins.