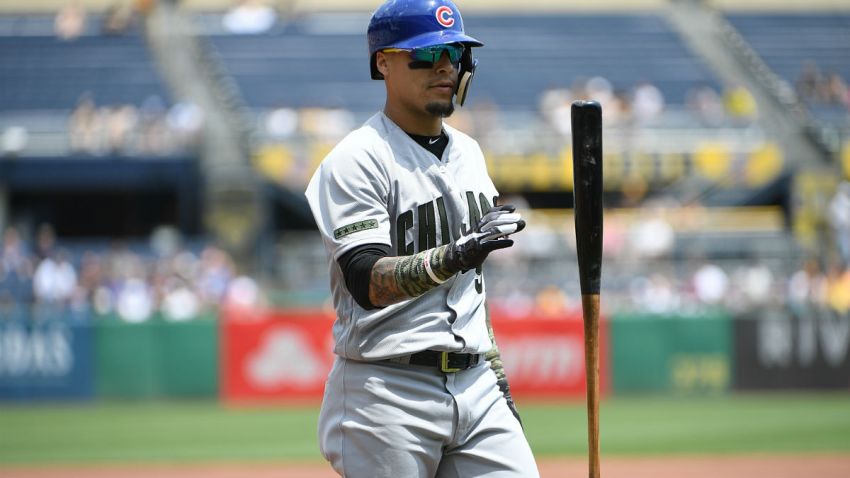 Chicago Cubs infielder Javier Baez was forced to leave the team's game against the St. Louis Cardinals after being struck by a pitch.
Baez, who has 14 home runs and 46 RBI this season, was struck on the left elbow by the pitch from Cardinals starter Jack Flaherty.
According to the Cubs, Baez suffered a left arm contusion, and an X-Ray will likely be used to confirm the diagnosis.
During the game, Cubs manager Joe Maddon told ESPN that he didn't think the injury was serious.
We'll have more on this developing story.