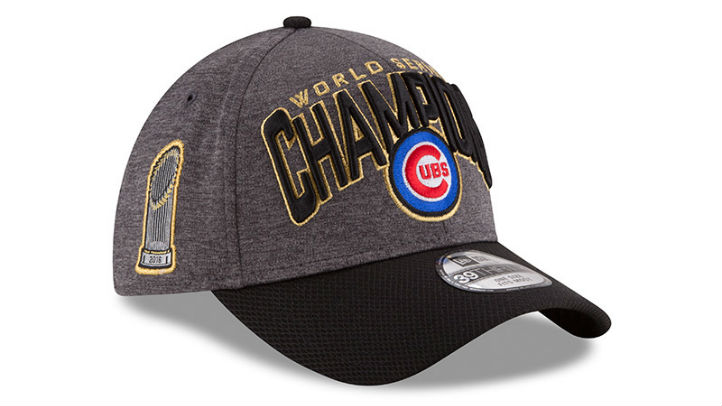 This is the most coveted hat in baseball right now.

Moments after the Chicago Cubs won the World Series Wednesday night in Cleveland, the official cap to commemorate the historic win was unveiled on the field.

A gray cap with a black rim, it dons the words Cubs fans have waited 108 words to read next to their team's logo: World Series Champions.

Chicago-area LIDS and Locker Room by LIDS stores will open early Thursday morning to sell the caps, the company said.

The hat encapsulates the longest drought in professional sports becoming history and a night fans won't forget.

Ben Zobrist, who drove in a run in the top of the 10th inning and was Chicago's most consistent player throughout the series, was named World Series MVP following the Cubs' triumph.