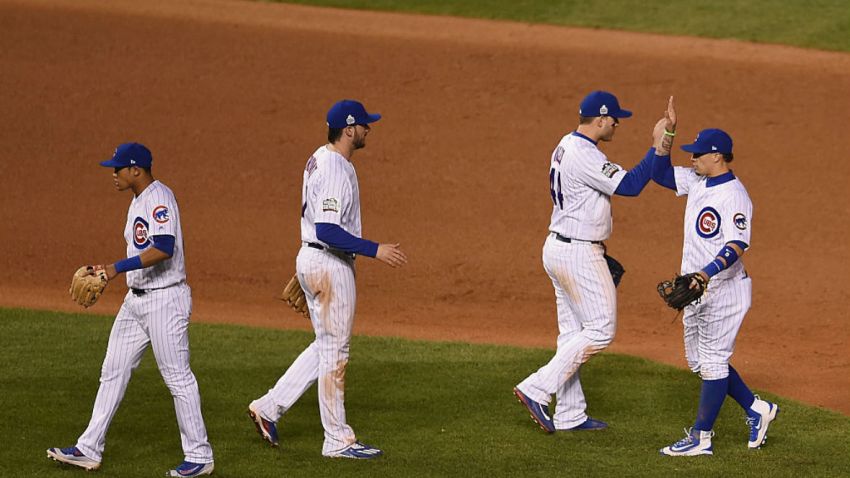 The Chicago Cubs are in Cleveland to play in Game 6 of the World Series, and they'll be looking to stay alive in another elimination game on Tuesday night.
With the threat of elimination looming, manager Joe Maddon made some changes to the batting order, as Kyle Schwarber will bat second and serve as the team's designated hitter.
Maddon confirmed that Willson Contreras will catch for Jake Arrieta in the game, as the duo combined to no-hit the Indians for nearly six full innings in a Game 2 win at Progressive Field.
How will the rest of the lineup shake out? Here is our prediction for the game:
1 Dexter Fowler – CF
2 Kyle Schwarber – DH
3 Kris Bryant – 3B
4 Anthony Rizzo – 1B
5 Ben Zobrist – LF
6 Addison Russell – SS
7 Willson Contreras – C
8 Jason Heyward – RF
9 Javier Baez – 2B
Heyward has had a rough go of things lately, but with Jorge Soler's struggles through most of the postseason, Maddon opted to go with a more defensive presence in right field for the game Tuesday night.
Baez is another player that has been struggling, but with the opportunity to bat ninth and have Fowler backing him up in the lead-off spot, Maddon decided to use lineup protection to try to get him out of his slump.