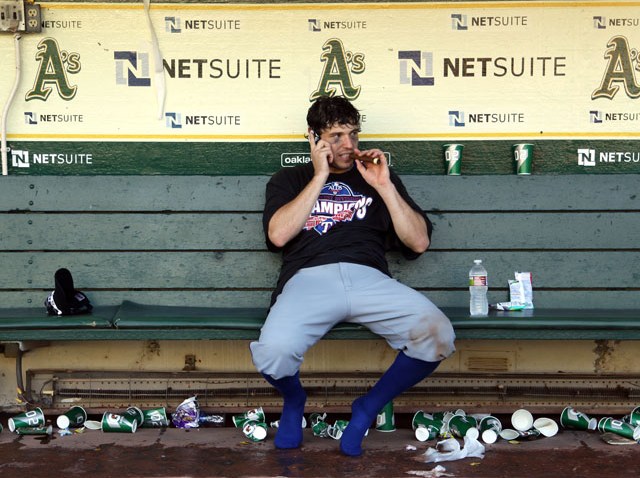 Thursday night could be a massive party at Wrigley Field, as the Chicago Cubs will have a chance to clinch the Central Division title thanks to their victory over the St. Louis Cardinals Wednesday afternoon.
Jon Lester pitched eight shutout innings for the Cubs, and Anthony Rizzo clubbed a pair of home runs as Chicago trimmed its magic number to just one.
The victory means that the next Cubs win or Cardinals loss will wrap up a division title for the Cubs, their first since the 2008 season.
David Ross also clubbed a home run for the Cubs in Wednesday's victory, and Lester helped his own cause by roping an RBI single to get the team on the board in the early going.