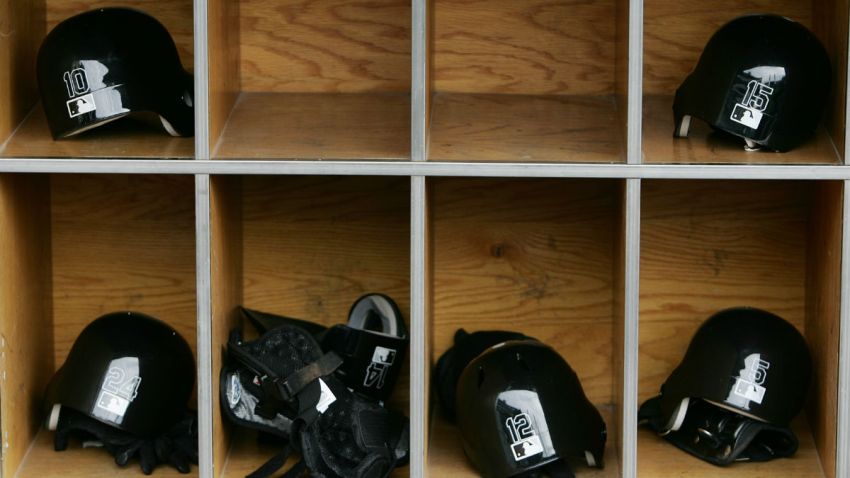 The Chicago White Sox received a high pick as a result of their rough 2017 season, and they certainly didn't waste it as they picked up one of college baseball's best hitters in the MLB Draft.
With the fourth overall pick in the draft, the White Sox selected shortstop Nick Madrigal out of Oregon State. The stellar infielder drove in 32 RBI for the Beavers in his final collegiate season, and slashed an impressive .406/.470/.586 on the season.
Here are the rest of the White Sox first 10 selections in the draft:
OF Steele Walker – Oklahoma
The outfielder posted an excellent 1.047 OPS in his junior season, slugging 13 home runs and driving in a staggering 53 RBI for the Sooners.
LHP Konnor Pilkington – Mississippi State
In 16 starts, Pilkington only posted a 2-6 record and a 4.62 ERA, but he did strike out 97 batters a season after fanning 111.
SS Lency Delgado – Doral Academy (Florida)
Delgado had a heck of a season for the Firebirds, batting .480 with 13 home runs and 33 RBI. The infielder played both shortstop and third base, and could be an intriguing prospect if he opts to stick with the White Sox over going to Florida International.
RHP Jonathan Stiever – Indiana
Stiever posted a 3.41 ERA and a 5-6 record in 16 starts for the Hoosiers. He also fanned 97 batters in 100.1 innings of work.
RHP Codi Heuer – Wichita State
The Shockers' hurler had a 6-5 record and a 4.31 ERA in 16 total appearances, 15 of which were starts. He struck out 82 batters in 79.1 innings, and allowed an on-base against average of .238.
OF Cabera Weaver – South Gwinnett High School (Georgia)
The Georgia Bulldogs commit is one of the fastest players in the entire draft class, giving the White Sox a potential speed demon if he decides to forego his collegiate career.
LHP Andrew Perez – South Florida
A top-notch reliever, Perez made 24 appearances this season, posting a 2.34 ERA and a 6-3 record. He racked up 12 saves and struck out 50 batters in 42.1 innings of work, and limited opponents to 37 hits and 11 earned runs.
C Gunnar Troutwine – Wichita State
An intriguing catching prospect, Troutwine slashed .302/.413/.505 this season, and racked up 22 extra base hits and 48 RBI while notching 34 walks.
LHP Bennett Sousa – Virginia
The Cavaliers hurler appeared in 23 games, posting a 5.23 ERA and a 5-4 record in 43 innings pitched. He had 61 strikeouts and 22 walks, and scattered just 36 hits.
Here are the rest of the White Sox selections:
RHP: Isaiah Carranza, Jason Bilous, Davis Martin, Luke Shilling, Nick Johnson, Lane Ramsey, Jack Maynard, Devon Perez, Austin Conway, Jason Morgan, Mason Montgomery, Kyle Salley
LHP: Rigo Fernandez, Taylor Varnell, Aaron Soto
C: Ty Greene, Gabriel Ortiz, Alec Valenzuela, Adrian Del Castillo
INF: Kelvin Maldonado, Travis Moniot, Romy Gonzalez, Jimmy Galusky, Ryan Fitzpatrick, Micah Coffey, Bryce Bush, Cannon King
OF: Ian Dawkins, Logan Sowers, Matthew Klug
In total, the White Sox took 29 collegiate players and only 11 high school players. Of those 11 players, seven of them were selected in the final eight rounds of the draft.