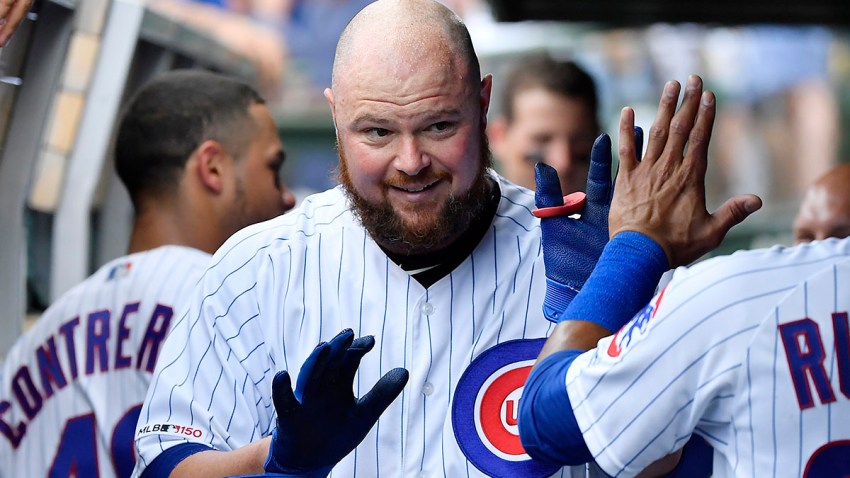 Chicago Cubs pitcher Jon Lester got plenty of help from his offense in Saturday's game against the Pittsburgh Pirates, but the hurler made sure to get involved in the hit parade as well.
Lester, who didn't have his first career hit until he joined the Cubs in 2015, smacked an RBI double in the first inning of the game to drive in a pair of runs, but he did himself one better in the third inning when he launched a home run over the left field wall:
The home run is the third of Lester's career, and brought his RBI total for the season to five. His career high in a season in nine, which he reached last year, and Lester will look to top that number through the rest of the season.
Lester and the Cubs raced out to a 7-0 lead over the Pirates at Wrigley, as they look for their second straight divisional win.