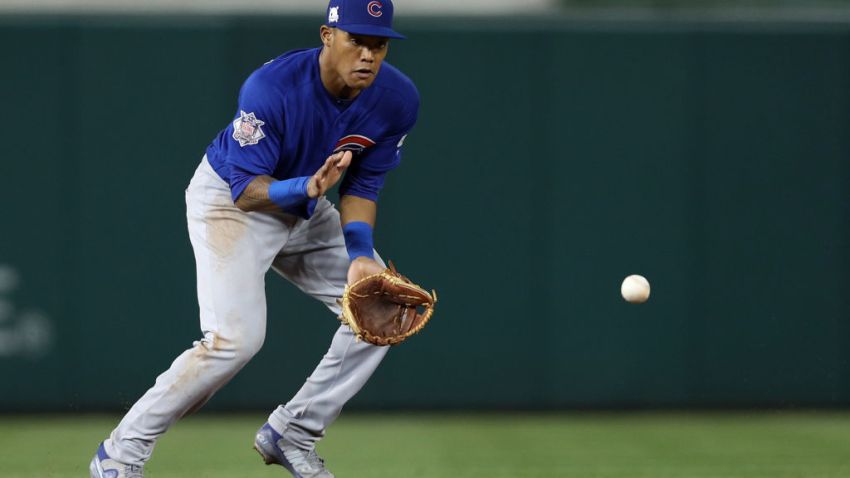 The Chicago Cubs got some more bad news on the injury front Wednesday, placing infielder Addison Russell on the disabled list.
Russell, who is hitting .259 with five home runs and 37 RBI this season, will miss time as he deals with a sprained left middle finger.
The shortstop will be replaced on the active roster by Daniel Murphy, whom the Cubs acquired in a trade with the Washington Nationals on Tuesday.
Russell has struggled mightily in the second half of the season, hitting a paltry .216 with no home runs and three RBI since the All-Star break in July. He has also struck out 20 times in just 88 at-bats, while walking just five times.
The Cubs and Tigers will square off at Comerica Park beginning at 6:10 p.m. Wednesday night.