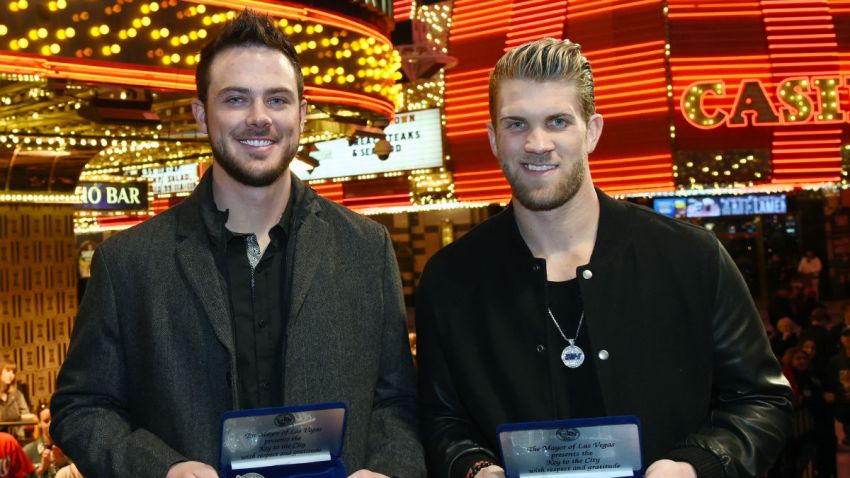 Earlier this year, Washington Nationals superstar Bryce Harper was linked to the Chicago Cubs, and on Tuesday the slugger added fuel to the fire with an Instagram post.
Harper, whose Nationals are battling the Cubs this week, posed for a photo with Chicago superstar and reigning National League MVP Kris Bryant after a game on Tuesday. The players both hail from Las Vegas, and in the Instagram post, Harper hints that they could team up in the future:
"Just two Vegas boys living out our dream with the ones we love," Harper's post reads. "This is what it's all about. What a time to be alive. #Back2BackOneDay."
That hashtag set the internet on fire, especially following reports from earlier this year that Harper's preferred destination in free agency after the 2018 season would be the Cubs. Chicago would certainly have the money to sign the outfielder, but it would potentially cost them a player like Bryant or Anthony Rizzo, who will both become free agents after the 2021 season.
Even still, Cubs fans had a field day dreaming of a potential union between Harper and Bryant, who would immediately form one of the best power hitting tandems in all of baseball if they were to ever join forces on the diamond.