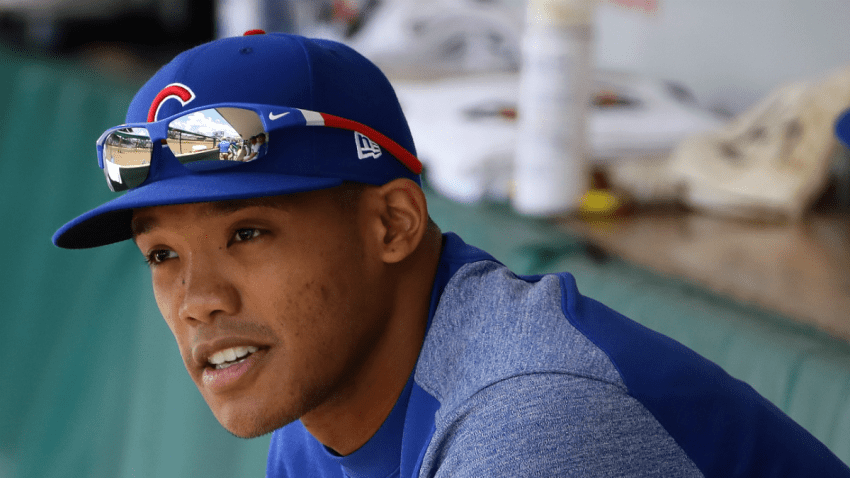 After his workout went well Saturday at Wrigley Field, Chicago Cubs shortstop Addison Russell has been activated from the disabled list.
Russell, who has been out since early August with plantar fasciitis in his right foot, was originally slated to be out for about three weeks, but he suffered a setback while he was out on a rehab assignment, pushing back his return.
Now, the shortstop has been working out pain-free for several days, and he will be available for the Cubs as they take on the St. Louis Cardinals on Saturday afternoon.
According to manager Joe Maddon, Russell has not taken any ground balls at second base, indicating that when he returns to the lineup he will be in as a shortstop, with Javier Baez shifting back to second base in those situations.
Russell has 10 home runs and 36 RBI in 97 games this season. He has posted a .241 batting average and a .722 OPS in 348 plate appearances.