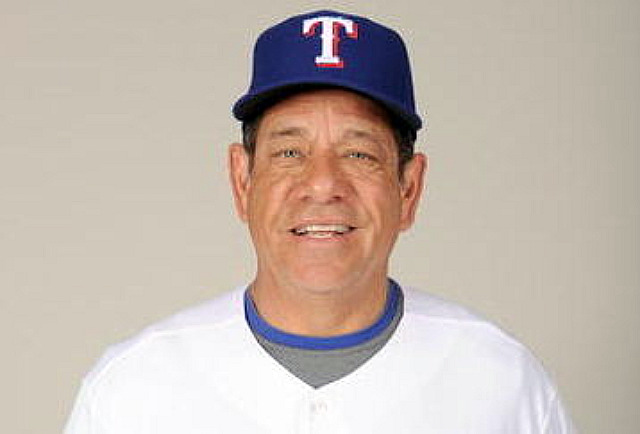 The impact of managers on professional baseball teams is probably a lot more limited than we think. If a manager has good players, he tends to do well; if he has bad players, he tends to fail. With a few managerial-details-related exceptions here and there, this is just sort of how things work.

But what about skills coaches? Less time has been devoted to sabermetric breakdowns of those coaches' abilities. Do hitting coaches really make a difference? The Cubs hope so: Today the organization signed former Texas Rangers hitting coach Rudy Jamarillo to a three-year deal worth $2.4 million. When you're the Chicago Cubs, even your hitting coaches are millionaires.

The best way to gauge Jamarillo's worth to a franchise is uncertain. Last year, his Texas Rangers posted league-average offensive numbers in a league-average hitter's ballpark. In 2008, though, they were a juggernaut, leading the AL by a wide margin in adjusted OPS. A lot of that lost productivity probably had to do with Milton Bradley's departure to the Cubs ... but let's not go down that road.

In the end, though, Jamarillo's contribution to the Cubs will come in minute, day-by-day spurts. How does he work with players? How's his practice style? What tips can he show players like Geovany Soto, who clearly has hitting ability but struggled so often in 2009? If Jamarillo proves credible and can pass some minor mechanics fixes along to his players, he'll make a dent in the Cubs' offensive mediocrity. If not, the Cubs just spent two-and-a-half million bucks on a hitting coach. So let's hope for dents.

Eamonn Brennan is a Chicago-based writer, editor and blogger. You can also read him at Yahoo! Sports, Mouthpiece Sports Blog, and Inside The Hall, or at his personal site, eamonnbrennan.com. Follow him on Twitter.
Copyright FREEL - NBC Local Media