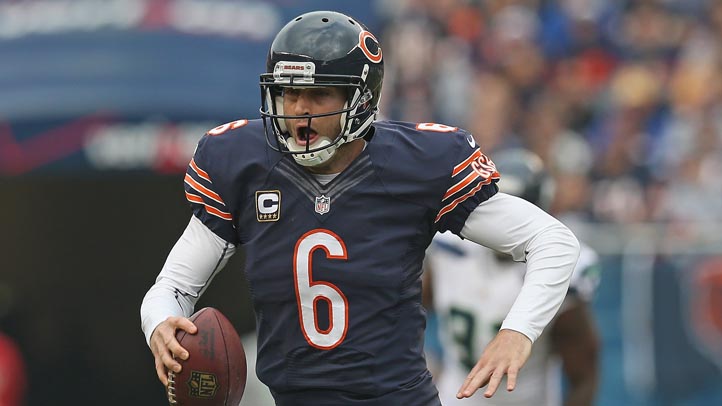 The the list of injured Bears players who didn't practice this week contains enough names to be its own roster.
Brian Urlacher and cornerback Tim Jennings on defense. Earl Bennett and four others on offense. Is it feasable to ask a 30th ranked offense that's as banged up as the defense to carry this Bears team?
"We have to find a way" Quarterback Jay Cutler said. "We just got to get more points, whatever it takes."
Wide Receiver Brandon Marshall said every player in the NFL is banged up at this point, and he doesn't think it calls for drastic measure. "I think you stick with the same gameplan because whoever you're playing against is going to be banged up" Marshall then added, "I don't think there's one guy who is 100% playing in the NFL right now. Maybe a kicker, maybe Robbie (Gould)."
Funny or not, this is where championship teams start to separate themselves in the final month of the season.
The Bears offense may get some relief. Both Wide receivers Devin Hester (concussion) and rookie Alshon Jeffery (knee) returned to practice Wednesday.
That brought a big smile to Bears offensive coordinator Mike Tice's face. "I have to be careful getting my hopes up" Tice explained when Jeffery returned from a broken hand in San Francisco, he left that game and had knee surgery.