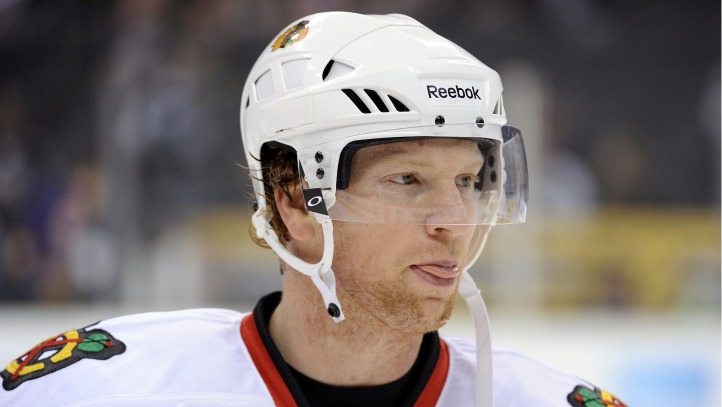 OK, Blackhawks fans, time to get real.
When you're thinking about hockey players, you're not thinking about fashion.
Imagine our surprise when we heard Blackhawks defenseman Brian Campbell is a special guest for "The Fashion Rules!" party in Northbrook Court on Thursday night.
Who better to say fashion than a hockey player, especially a defensive player? I mean, look at how well the over-sized jerseys show off their physique. Contemplate the accessory options that could complement a player's toothless smile.
Campbell is not the only one venturing into the fashion world, Patrick Sharp this month graces one of the covers of Chicago magazine's 50 Most Beautiful People, looking dapper, and Patrick Kane is featured on style bistro.
What's with these guys?
In all reality though, Campbell's appearance at "The Fashion Rules!" does benefit a great cause. Some of the proceeds will benefit Campbell's for Kids foundation. Participants will also be eligible to win a $1,000 Neiman Marcus gift card.