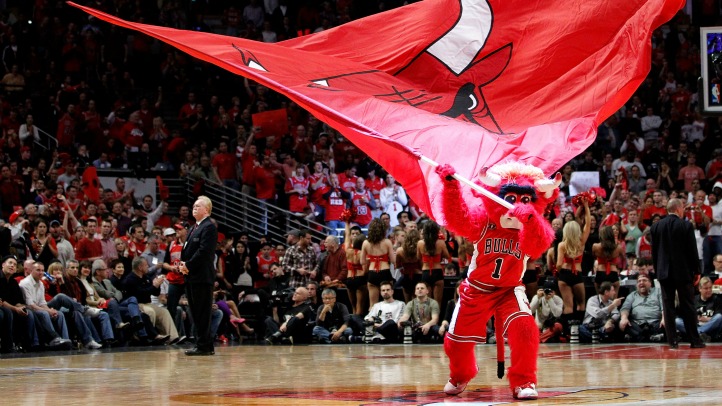 Many Bulls fans lamented the departure of the old Bench Mob, but the new cast of characters on the reserve unit could essentially be better.

The team's single biggest advantage for the past two seasons has been its depth, but this year's team may be just as deep and even more talented; especially on offense.
Gone is fan favorite John Lucas III, who had some pretty big games in a Bulls uniform last season, including leading the team to a huge home win over the Miami Heat last March. That performance is what probably earned him his current two-year deal with the Toronto Raptors. But in his place is Nate Robinson, a similarly capable scorer who also has more overall NBA experience in terms of minutes and games played.
The shooter of the bunch, Kyle Korver, has flown south to play for the Atlanta Hawks, but in his place is Marco Belinelli. The fifth year veteran may not be as good of a shooter percentage-wise, but he can definitely stroke it. He also brings a lot more to the table than Korver did. Just ask Derrick Rose who said that out of all of the new players on the roster, Belinelli is the one who's impressed him the most.
"I didn't know [Belinelli] was that big of a guard," said Rose. "But seeing how well he can shoot the ball, how well he can put the ball on the floor and score and come off pick and rolls, that's something huge."
Ronnie Brewer is gone to suit up for the New York Knicks, but Jimmy Butler is going to see more time on the floor this season and should be able to fill that void quite nicely. He could be just as good defensively, and with the added dimension of an actual jump shot, he should ultimately be a better all-around player than Brewer was.
Omer Asik is now a member of the Houston Rockets, but Nazr Mohammed brings an added element of veteran leadership and is a much better scorer and rebounder than Asik. And don't forget that Taj Gibson is still around.
Where the Bulls are lacking is at the backup point guard spot once held by C.J. Watson who is now in Brooklyn balling with the Nets. Rookie Marquis Teague just isn't ready and probably won't see a lot of time this year.
But fortunately for Tom Thibodeau, the versatility of Kirk Hinrich should allow him to try different combinations in the backcourt to offset that loss. And when D. Rose comes back, Hinrich will slide right into Watson's role.