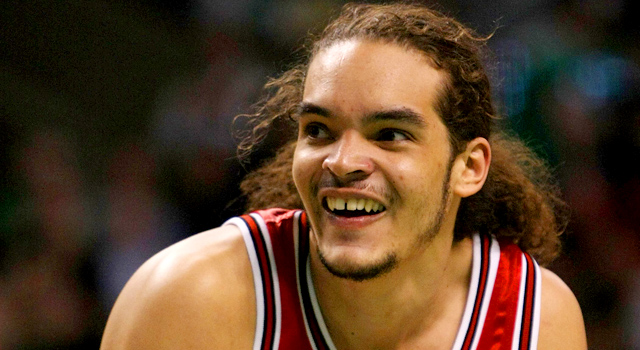 Any local league or park district team or pick-up game always has its fair share of players that make you say, hey, you know what, you shouldn't be playing here, man. You should do this thing for a living.

Few of those players are actually good enough to do so, but even fewer get the opportunity to find out. That's why the Bulls NBDL affiliate Iowa Energy's open tryouts are such a cool idea: maybe one of those players is good enough to make the Bulls' minor league squad.

The Energy are hosting open tryout camps in Des Moines, Phoenix and Chicago. (The Suns are also an Energy affiliate. The NBDL is weird like that.) Camps run on a first-come, first-served basis, and they're supervised by Energy coaches.
A variety of NBA and NBDL personnel will be on hand. And they aren't just for show: Players are actually discovered at these camps from time to time. Rafer Alston, Chris Anderson, Mikki Moore and Smush Parker are just a few players who have come out of the D-League.

"Every year, there are a number of players in our league who are discovered at open tryouts. If you want to play professional basketball, this is your chance to earn your way in," said Nick Nurse, Energy Head Coach.

That's exciting, right? Maybe you're good enough to play for the Bulls' NBDL team, and maybe then you're good enough to make all the way to the big club. Yes, you. No, not you in the corner. You're 5'5 and slightly overweight and you can't jump and your shot looks like our father's. You don't need to make the trip. Keep living that dream, though!

Eamonn Brennan is a Chicago-based writer, editor and blogger. You can also read him at Yahoo! Sports, Mouthpiece Sports Blog, and Inside The Hall, or at his personal site, eamonnbrennan.com. Follow him on Twitter.
Copyright FREEL - NBC Local Media