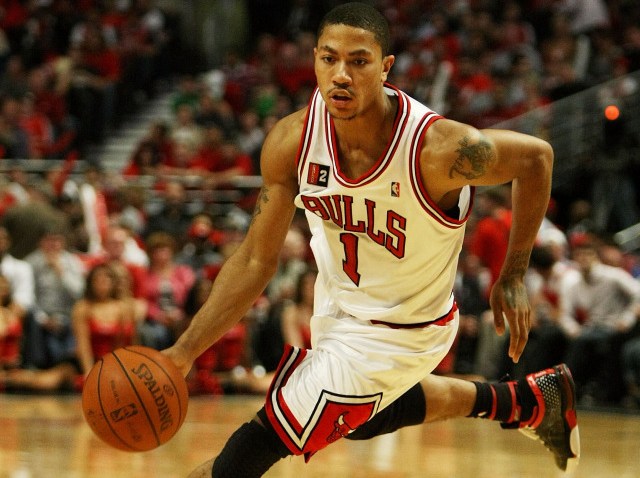 The Bulls may have lost on the court to the Blazers Monday night, but with two big dunks over Greg Oden, they won where it really counts: the Internet.

Yes, the Blazers had no problem with the Bulls Monday, winning 122-98 in the Rose Garden as the Bulls' jump shooting tendencies doomed them to another loss. (Seriously, fellas, take it to the rim. Come on.)

But the final score isn't what anyone on the Internet cares about. Instead the talk has been all about Derrick Rose, Joakim Noah, and Greg Oden. Or, more precisely, what the former duo did to the latter.

The first dunk was Joakim Noah's, which came on the break and caused college hoops to rewind the clock back to the 2007 NCAA tournament Final, when Noah's Gators literally and figuratively dunked all over Oden's Ohio State Buckeyes:



The second was even more impressive: Derrick Rose adjusting in mid-air and dunking all over Oden (and letting out a rather uncharacteristic scream upon delivery):



It's safe to say Rose's tender ankle is feeling better.

This is all unfair to Oden, who had a career-high for points with 24, in addition to 12 rebounds. It have been his best game as a Blazer. And all anyone will remember is those giant dunks. The highlight reel is a cruel mistress.

Eamonn Brennan is a Chicago-based writer, editor and blogger. He is the editor of Yahoo! Sports's college basketball blog The Dagger and a contributor to Inside The Hall. Follow him at his personal site, eamonnbrennan.com, or on Twitter.
Copyright FREEL - NBC Local Media