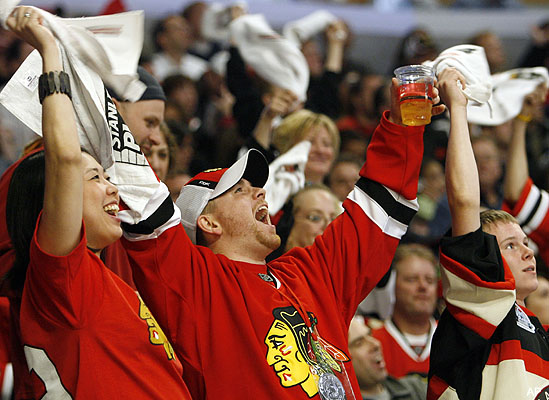 First, you have to get past the fact that Jeff Woywitka's name sounds like Daffy Duck trying to pronounce "Roy Ritka."
I know, it's hard to do, and this is one reason I wouldn't mind this signing because I'm always up for making Daffy Duck jokes. Anyway, this is a name who won't send people running around the house screaming, but makes a lot of sense.
Woywitka is 27, and has been in the league, off and on, six years. His first two in St. Louis saw him bouncing back and forth between St. Louis and Peoria, which sounds like a level of hell. When moving on to Dallas he finally was in the lineup full-time when healthy. He's a big boy, or woy, at 6-3 227 pounds.
Woywitka had one of his better years last year. Another defenseman whose offensive numbers aren't going to make any pause, he only had two goals and nine points. He averaged his second-most ice-time this year, at just a touch under 18 minutes a game. His deeper numbers are encouragin, with a Behind the Net Rating of +.53, meaning for every 60 minutes he was on the ice the Stars were half of a goal better off. For a third-pairing guy, that's pretty good.
Woywitka is another crease-clearer and shot-blocker. Dallas specializes in having their d-men get in shooting lanes and take pucks to the body. They like breed them down there. And like any good crease-clearer, Woywitka is unfathomably ugly. And the Hawks could use more ugly.
Woywitka will be a bargain. He made only $650k last year, and you can't picture him getting more than $1 million on the open market. While it's hard to fathom a guy plying his trade on the bottom pairing for the Stars then being able to then do so for the Hawks, it could actually work here. Woywitka wouldn't have to skate 18 minutes a game here, more in the 12-15 range. He'll have someone with speed covering for him, and more concentrated on the penalty kill. If the Hawks want to save money to splash more on forwards, spending a pittance on Woywitka isn't the worst idea in the world. They already did that with John Scott.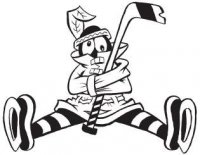 Sam Fels is the proprietor of The Committed Indian, an unofficial program for the Blackhawks. You may have seen him hocking the magazine outside the United Center at Gate 3. The program is also available for purchase online. Fels is a lifelong 'Hawks fan and he also writes for Second City Hockey .