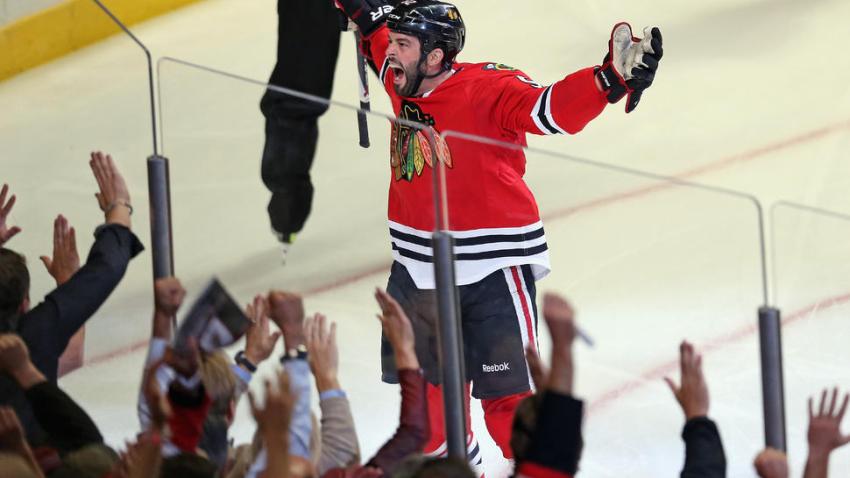 The Chicago Blackhawks have made it a habit in recent years of smashing television ratings records on various networks, and their opening night game against the Washington Capitals on Tuesday was no exception.
According to NBC Sports Network, the game drew a 7.15 rating in the Chicago area, which means that there were roughly 650,000 viewers tuned into the contest. Lori Racki of the Chicago Sun-Times points out that the 7.15 number demolished the 5.8 rating that the Emmy Awards got in the city in September.
The news that the game was the highest rated program on cable TV on Tuesday night should come as no surprise to anyone who has paid attention to the huge boost that the Blackhawks give the networks they play on. Last season's Stanley Cup-winning Game 6 drew 8.16 million viewers, an increase of more than 66 percent from the previous year's clincher.

Overall, their series with the Bruins drew an average of 5.76 million viewers, making it the most watched Stanley Cup Final in history.
That came after a regular season in which the Hawks smashed all types of records for Comcast SportsNet, with the 33 highest-rated Hawks regular season tilts in history all coming during the team's President's Trophy run.
The first chance the Hawks will have to add to that total will come on Saturday night when they face the Tampa Bay Lightning at the United Center. The game starts at 7 p.m. and will air on Comcast SportsNet.