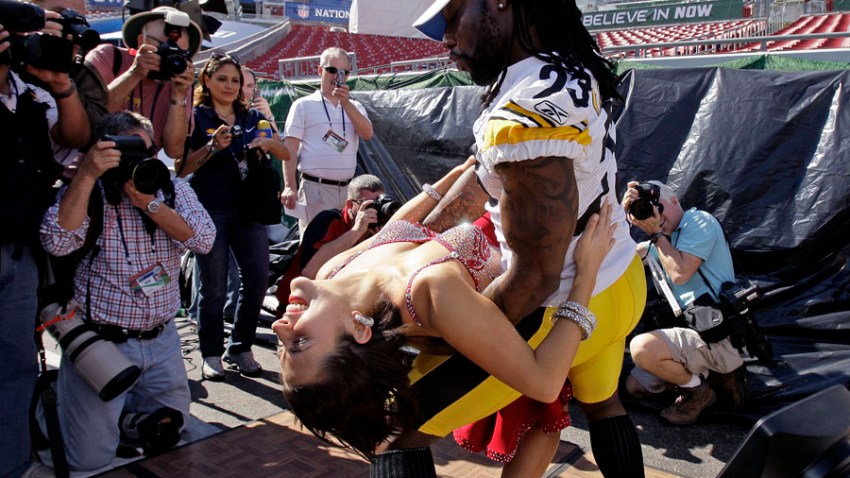 Chicago is a town that has seen its fair share of iconic sports venues, but while stadiums like Comiskey Park and Chicago Stadium have gone by the wayside, Soldier Field has continued to stand (albeit with a sparkly new interior).
The stadium, which is going to be celebrating its 90th anniversary during the 2014 NFL season, has played host to a lot more than just the Chicago Bears over the years. Whether it's a NASCAR race, heavyweight championship boxing, or even the FIFA World Cup, the stadium has seen its fair share of history, and it will mark another first on Saturday when the Chicago Blackhawks host the Pittsburgh Penguins at the iconic venue.
The game will be the first NHL contest held at the stadium, but it won't be the first hockey game hosted there. Last February, the University of Notre Dame and three other NCAA hockey teams played in the inaugural Hockey City Classic at the stadium, drawing over 50,000 fans and making for a compelling spectacle as four of the best teams in the nation battled there.
Despite the fact that this is the first NHL game to be played at the home of the Bears, the organization itself has a bit of history with the Blackhawks. Back in 1932, the Bears were set to play the Portsmouth Spartans (who later changed their name to the now familiar Detroit Lions) in the NFL Championship game, but a snowstorm ended up crippling the city and forced the Bears to relocate their game from Wrigley Field.
The decision was made to play the game at the new Chicago Stadium, and using a shortened 80-yard field, the two sides played the first indoor game in NFL history. The Bears won 9-0 in that contest, and even though they never made a return trip to the venue, the Blackhawks stayed there for another 62 years and made some serious history of their own at the original Madhouse on Madison.
The notion of playing outdoor hockey may not be as audacious now as the idea of indoor football was then, but it's still noteworthy that the Blackhawks will be playing at such a historic stadium. Their contest against the Detroit Red Wings at Wrigley Field five years ago is something that fans still talk about (including Brent Seabrook's big hit on Daniel Cleary early in the game), and it's entirely possible that something that notable could occur this weekend in the Windy City.