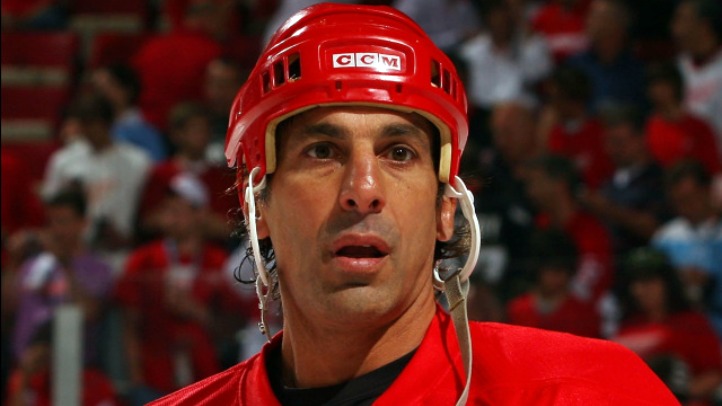 Needless to say, everything is coming up aces for former Chicago Blackhawks defenseman (and newly minted Hockey Hall of Famer) Chris Chelios this summer.
In addition to being added to the illustrious group of Hall of Famers back in July, Chelios can now add "TV analyst" to his resume. That's because the newly formed television network Fox Sports 1, which debuts later this month, has revealed that it will be hiring Chelios to be an analyst during the 2014 Winter Olympics in Sochi.
Chelios, who will be covering the hockey tournament, will be joined by fellow American medal-winner Michelle Kwan, who will be covering the figure skating events.
According to Fox Sports 1 executives, Chelios will also be an NHL analyst during the season for the network. According to Sports Illustrated's Richard Deitsch, Chelios will "work through the end of the Stanley Cup playoffs and will have an in-home camera when breaking news occurs."
Chelios isn't the only former Blackhawk that is currently enjoying television success. Brash forward Jeremy Roenick is currently a studio analyst for NBC Sports Network, and Eddie Olczyk is currently the Hawks' analyst, as well as part of NBC's A-team for hockey games, along with Doc Emrick and Pierre McGuire.
Here is Chelios being honored on a Blackhawks heritage night back in 2011: