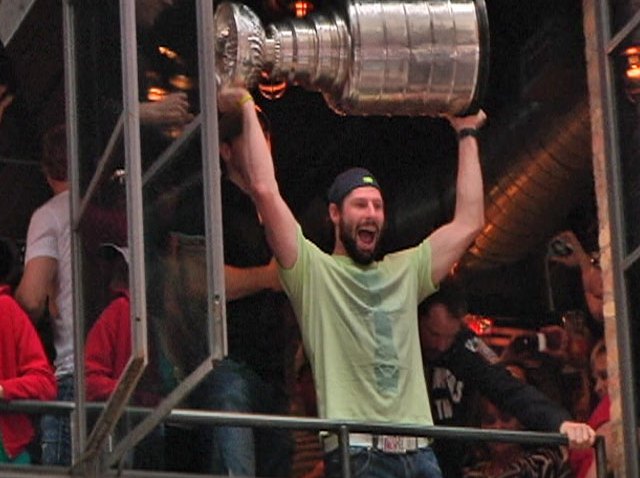 The Stanley Cup has been paraded around bars and restaurants throughout Chicago since the Blackhawks' victorious return from Philadelphia -- and then, of course there was the actual parade -- but the party isn't over yet.
On Sunday, the NHL champions will continue their victory lap with a visit to Wrigley Field, Lord Stanley's Cup in tow. Here's hoping they can add a little joy -- and maybe even some winning luck -- back to Chicago's baseball season.
There will be a pre-game ceremony to honor the champion Blackhawks, and then select members of the team will throw out a ceremonial first pitch. And during the 7th inning stretch, expect to hear Patrick Kane belting out "Take Me Out to the Ballgame," with his teammates from the WGN Radio booth.
The game will air on ESPN starting at 7 p.m.
Starting tomorrow, the victory lap goes national. The Blackhawks will be in L.A. on Monday for another appearance on "The Tonight Show." The last time they were on, Jay Leno said they'd get their butts kicked by the Sharks in the playoffs. So tomorrow's return visit should be full of some much-deserved gloating for the Hawks.